Preview: 11 Sep €11
Dates: 12 – 16 Sep €16/14
Wrongheaded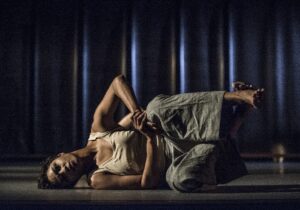 Bringing together dance, film and spoken word poetry, Wrongheaded – a dancing body's response to the 8th amendment.
This new film / performance piece sees award-winning choreographer Liz Roche collaborating with an exceptional cast of dancers, spoken word poet Elaine Feeny and film director Mary Wycherley.
Constantly at odds with each other while being caught in a relationship of frustrated repetition and ritual, the performers in film and live performance find ways to physicalise the undercurrent of desperation that Irish women face today around choices for their own bodies.
Funded by the Arts Council, Dublin City Council and Culture Ireland
---
Hope Hunt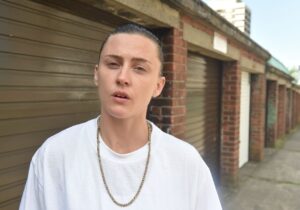 Oona Doherty performs a distillation of the Male. Thumping sweaty theatre. Dance as virtuosic states, heaving lungs shout in the dark.
Doherty takes you through a dirty Europe, on a shared nervous system. This is a physical expression of the place between the flesh and the soul.
Hope Hunt is an attempt to deconstruct the stereotype of the concrete disadvantaged male, and raise it up into a Caravaggio bright white limbo.
It looks to make the smicks, the spides, the hoods, the gypsies, the knackers, into the birds of paradise. It is a hunt for hope.
Produced by Katie McCann (with thanks to Neil Brown)
Supported by the British Council, Prime Cuts Productions and The MAC (Belfast)
Warning: Contains adult themes
---
Join in the conversation
#TigerDubFringe
#ProjectArts
Running time: 65 min