Latest News
Accessible Performances at Project
On this page you'll find a full list of upcoming Accessible Performances at Project Arts Centre, including On Demand screenings and upcoming events.

We'll update this page on a regular basis. If you require any further information or assistance for your visit, please do not hesitate to contact us at access@projectartscentre.ie or call 01 8819 613.

Visit our Accessibility Information page here.
WHAT'S ON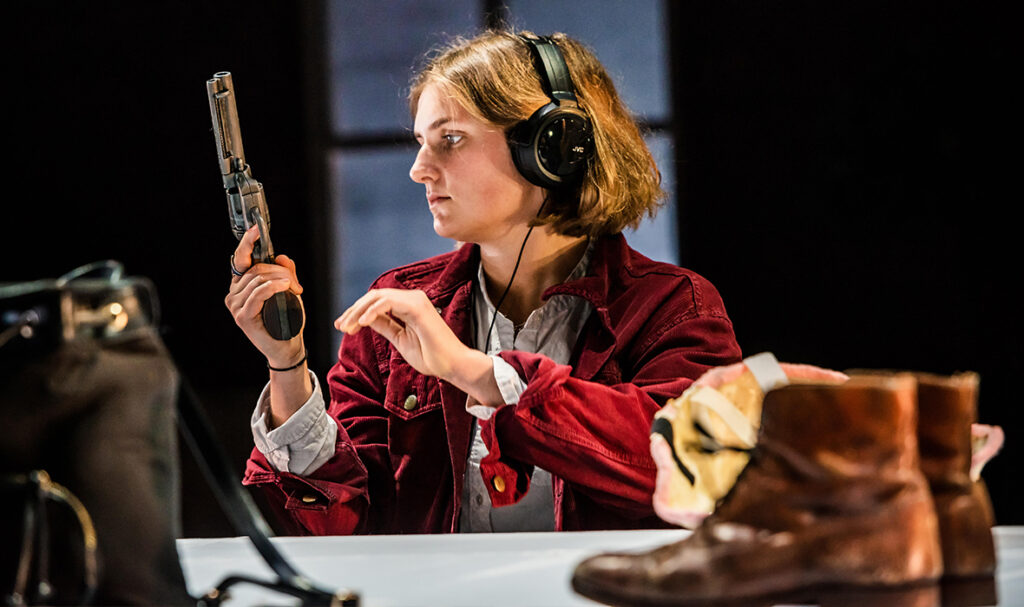 Dead Centre presents Chekhov's First Play
ISL Performance, 9th June, 7:30PM,
Relaxed Performance, 11th June, 1:30PM
€25/20 | BOOK NOW

I'M HAVING ABSOLUTELY NOTHING TO DO WITH THE THEATRE OR THE HUMAN RACE. THEY CAN ALL GO TO HELL. – Anton Chekhov
During the turmoil of the Russian Revolution in 1917, Maria Chekhov, Anton's sister, placed many of her late brother's papers in a safety deposit box in Moscow. In 1921 Soviet scholars opened the box, and discovered a play.
The title page was missing. It had too many characters, too many themes, too much action. All in all, it is generally dismissed as unstageable. Like life.

In 2015, Dead Centre premiered Chekhov's First Play. After huge critical and popular acclaim, the show travelled throughout the world, from Berlin, to Sarajevo, Hong Kong and Helsinki. It now returns for the first time to Dublin in a limited run of 5 performances. Read more here.