Latest News
Accessible Performances at Project
On this page, you'll find a full list of upcoming Accessible Performances at Project Arts Centre, including On Demand screenings and upcoming events.

We'll update this page on a regular basis. If you require any further information or assistance for your visit, please do not hesitate to contact us at access@projectartscentre.ie or call 01 8819 613.

Visit our Accessibility Information page here.
WHAT'S ON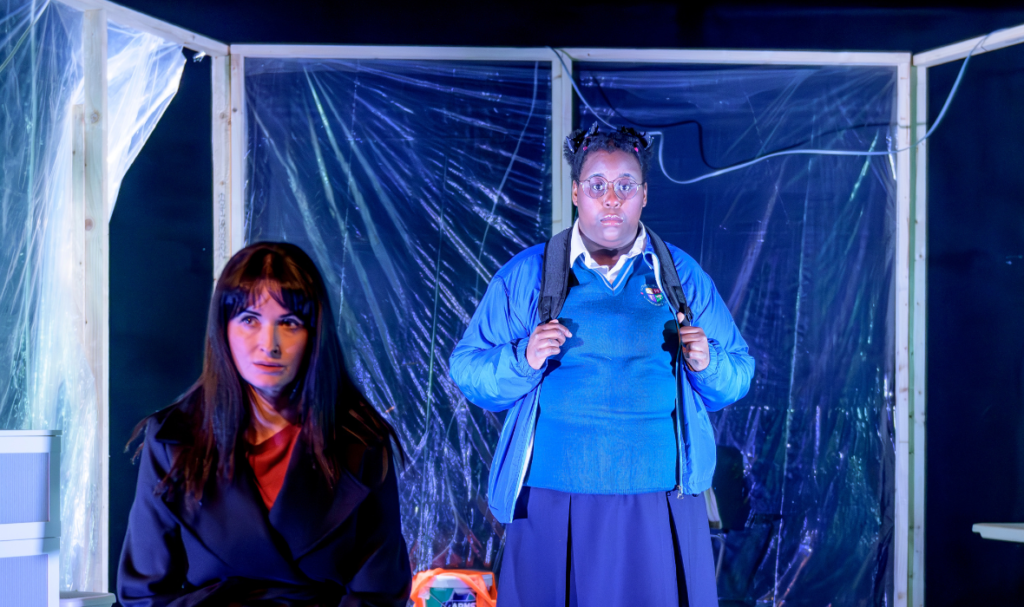 Dublin Fringe Festival: Red Bear Company presents
Once in a Lifetime
ISL Interpreted Performance 11 September, 21:00
Contains references to child bereavement, sexual violence and abortion.
_
Teenage Ciara, thinking she has the house to herself, has brought home school friend Sara to help her with a stomach-churning task. Their scheme is interrupted by the arrival of Ciara's parents Lorraine and Tanya and so an unwanted evening with the whole family unfolds.
Privilege, prejudice, and barely concealed resentment are all served up for dinner, with a good dolloping of secrets and lies for dessert.
Dublin Fringe Festival: MALAPROP presents
HOTHOUSE
ISL Interpreted Performance 16 September, 13:00
Contains references to mental health.
_
This is a new play with songs and a ship's captain pulling the strings.
Ruth in 1969 refuses to eat sandwiches with lettuce in them. Ali in the present day goes on a cruise to say goodbye to the ice. A parent 100 years in the future tells their child it gets better, even though we're pretty sure they're lying.
A play about horny songbirds, parents, love, legacy, and wanting to change, but not knowing how.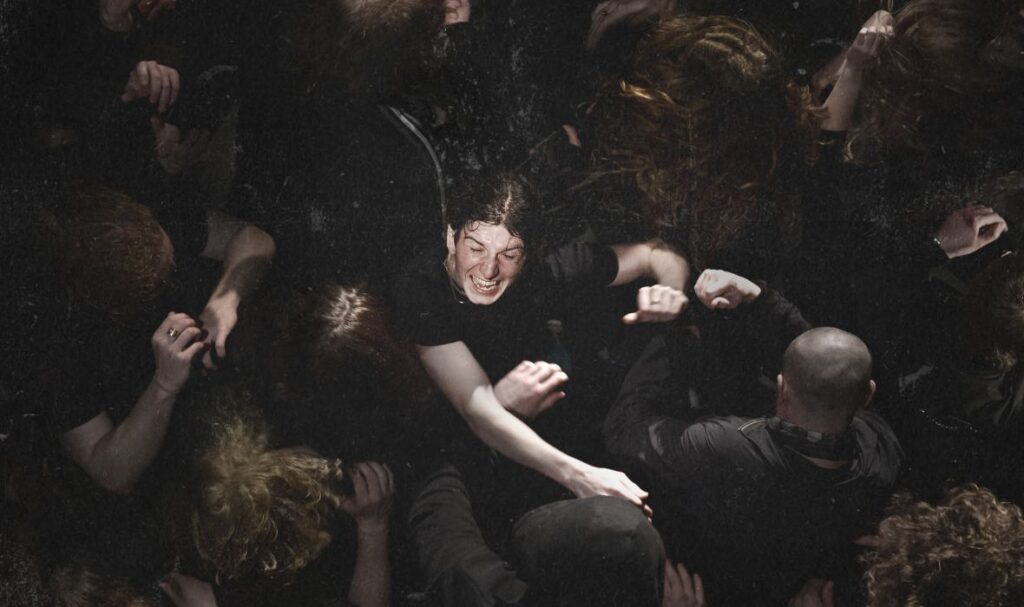 Dublin Fringe Festival: Rachel Ní Bhraonáin presents
MOSH
Audio Described Performance: 17 September, 18:15, 60mins, no interval
Contains loud noise, smoke machines, strobe lighting, and references to violence.
_
This is the thrill of fighting another human, without the fear. This is a dance, a gig, a theatrical shove into the heart of the pit. This is the meaning behind the chaos.
The Mad Bastards, The Pit Protectors, The Karate Choppers, The Bearded Beer Drinkers; everyone plays their part in this ritual of wild abandon.
With live music, real interviews, dance and text, five performers dive into the deeper meaning behind a misunderstood subculture. Is this violence or dancing? What are the rules? What do bacteria, birds, gas and moshers have in common? And why would anyone do this?
This is a show about a community connected through music and risk. This is a show with humour, heart and a whole lot of headbanging.
Dublin Fringe Festival: Dan Daw Creative Projects presents
The Dan Daw Show
22 & 23 September | 18:15 | 90mins (No Interval)
Audio Described Performance: 23 September, 18.15
Relaxed Performance
Every performance of The Dan Daw Show is a relaxed performance. Audience members are invited to move around, leave and return, whatever they need
Captions
Every performance of The Dan Daw Show is captioned. Captions are projected onto the arch at the rear of the stage
Pre-Show Access
The Pre-Show Access session is free and open to anyone who would benefit from attending.
It starts one hour from the scheduled start of the show.
Hosts from The Dan Daw Show team will be available to enable audience members to access the space and information about the show, if that's something you might find useful for access reasons.
Resources and Opportunities in Pre-Show Access are:
Access to the space, props and set
Experiencing the brightest lighting of the show
Experiencing the loudest sounds within the show
Finding your allocated seat (or reserving one if there is open seating)
NB the above elements are only available for the first 30 minutes of the session
Explanation of triggers from the Trigger Menu
Images of the performers and their costumes
Priority entry to the space when the doors open
Contains depictions of kink experiences, suffocation, humiliation, dominant behaviour, sexually explicit depictions and language, descriptions of feeling othered, loud noises, flashing lights and sexy disabled people.
You can also find the full list of show triggers on the Dan Daw Creative Projects website here. Please note some of this information may include spoilers regarding show content.
_
After having spent a lifetime being an inspiration to others, Dan is finally seizing the moment to inspire himself.
Taking ownership of the beautiful mess that encompasses all that he is, Dan lets go of who he once was to make room for who he wants to be.
Dan is joined in an intimate evening of play by performer and collaborator Christopher Owen (Joe Moran, Scottish Dance Theatre) where Dan takes back the power by being dominated on his own terms.
Nominated for the 2021 National Dance Awards, the 2022 UK Theatre Achievement in Dance Award and directed by Mark Maughan (The Claim, Petrification), The Dan Daw Show is a peep into the shiny and sweaty push pull of living with shame while bursting with pride. This is a show about care, intimacy and resilience, about letting go and reclaiming yourself.