Latest News
Looking for Work rehearsal diary- Martin Sharry
Martin Sharry, writer and director of Looking for Work, shares his thoughts with us on his upcoming show in this rehearsal diary.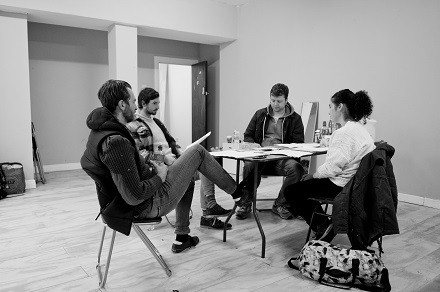 Today (Monday 10 November) was the first day of rehearsals with the very fine cast of Barry O'Connor, Rebecca Guinnane and Tim Creed.  We spent the day looking at Act 1. We read the text a few times in different ways, there was cursory analysis, line runs and a bit of activation. At the end of the day, there were more questions than answers but isn't that a good thing?
The script has become a sort of palimpsest – it includes very little stage directions, some redundant and some in the past tense, e.g. "Sheila entered". Also, there are questions over the play's chronology and deliberate misspellings abound. This might be mildly amusing to read but possibly appears wilfully confusing to the actors trying to get their bearings. However it creates an interesting situation in that the words are not sacrosanct. Or rather the text should be on an equal footing with the factual reality of the actors' presence and work. The text is designed to credit this duality.
I find myself saying that in theatre you inhabit the space and you inhabit the text, and the particular dynamic of this play is to hold open the distance between these two elements.  We allow for slippage. Sometimes we are behind the beat. But that's ok; it leaves space for the onlookers to see. I am reminded of Shaun Dunne's play The Waste Ground Party (which I thoroughly enjoyed) via Professor Patrick Lonergan's Blog: Scenes From The Bigger Picture.
There he makes a comparison between Shaun's play and the work of Brian Friel, whose main theme could be what he calls a "necessary uncertainty".  I relate to the latter through the idea of 'negative capability' –a theory of John Keats, who suggested in one of his famous letters that a great thinker is "capable of being in uncertainties, mysteries, doubts, without any irritable reaching after fact and reason."
In the meantime, we'll keep going and looking forward to seeing you at the show.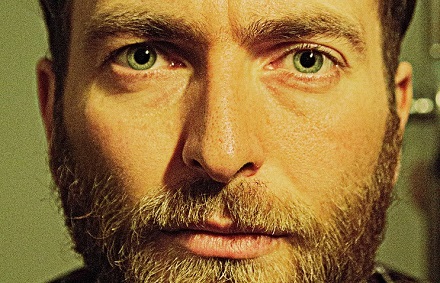 Looking for Work previews from 25 November.
Tickets on sale now.