Latest News
Who is Henry Joy McCracken?
Rough Magic come to Project next week with their version of Stewart Parker's Northern Star, the intriguing story of Henry Joy McCracken.
In this blogpost, Katie McCann introduces us to the man himself.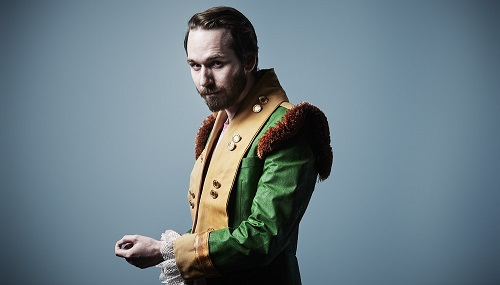 A rebel hero, prominent merchant, wealthy tradesman and the romantic lead of Stewart Parker's Northern Star.
Born in High Street, Belfast McCracken was the son of a union between two of the wealthiest and influential Presbyterian families in Belfast. He was the fifth child of Captain John McCraken, a Belfast shipowner and ropemaker, and Ann Joy.
At a young age, he went into the family business but always had a deep-rooted sympathy for his workers, concerning himself with their general welfare and education.
Along with his sister Mary Ann McCracken he founded the first Sunday School in Belfast. This school did not function as a typical Sunday School and worked outside of religious guidelines offering instead universal education to the impoverished men, women and children who worked for the McCrackens.
In 1795, he turned his attention to radical politics, joining the Society of the United Irishmen. At this time. the Society was on the brink of becoming a major revolutionary and military organisation thus making himself an instant target for the authorities.
He was first arrested on the 10 October 1796 and sent to Kilmainham Gaol in Dublin. There he developed severe rheumatism and became increasingly unwell until he was released on the 6 December 1797 on bail.
McCraken led his rebel band of United Irishmen in the attack on antrim in 1798, where they were defeated and his army melted away. Although he was offered clemency if he testified against other United Irishmen leaders, McCracken refused to turn on his compatriots.
McCracken was hanged on land which his great-great-grandfather had given to the town, in the Cornmarket on the 17th of July 1798.
Rough Magic's new production of Northern Star delves into the man behind historical figure, and sheds light on the courage needed to fight for a new world and the price we ultimately pay for our dreams.
Northern Star runs from 21 Apr until 7 May.
Click here to find out more about the play and to book tickets.