Dublin Theatre Festival presents
Join the conversation:
#DTF16
#ProjectArts

Una McKevitt blends fiction and reality in a show starring PJ Gallagher which considers the possibilities of a new world
An Icelandic play which oscillates between anarchy, sitcom and Beckettian gravity
A theatre show in three distinct parts: an electronic music concert, a Tai Chi class and a conference
An experimental opera about a hermit-like woman who believes that she is the last of the Sirens
A tale of two reluctant heroes – Kowalski and Vera
A look ahead from a year of revolution and unrest into our uncertain future
---
FESTIVAL+
Get more from the festival with Festival+, a series of panel discussions, critical events and work in progress showcases.
Post-show Talking Theatre events will also take place and can be found on individual show pages.
Admission to Festival+ events is free but ticketed unless otherwise specified. Advance booking is advised as seats are limited. These tickets will become available to book on Tuesday 16 August.
---
Festival Club at Project Arts Centre
The Festival Club is open to all artists and audiences on Thursday, Friday and Saturday nights during the festival for pre- and post-show food and drinks.
Opening times:
Mon – Thu until 11.30pm
Fri – Sat until 12.30pm
Please note that the Bar will be closed during performances.
---
Project Artists at DTF 2016

The Circus Animals' Desertion
Brokentalkers
Samuel Beckett Theatre
A major new dance theatre performance The Circus Animals' Desertion is a poetic response to the imagining of nations, inspired by the Automatic Script experiments of Georgie and William Butler Yeats  in which they called upon the spirit world to assist with their creativity.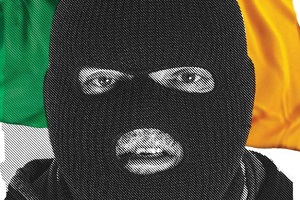 It's Not Over
THEATREclub
Samuel Beckett Theatre
'It will take place in a theatre, but it is not a play. It is a campaign. You will watch a re-enactment of the past 50 years of violent political conflict. We are working with former IRA Volunteers. It's four and a half hours long. There'll be a bar and a live band, maybe bingo.'