Tiger Dublin Fringe presents
Dates: 16 – 19 September
Preview: 15 September
Drawing Crosses on a Dusty Windowpane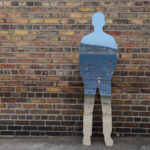 I am going to stand up and talk to you about loss.
It's sort of a play, sort of a spoken word poem, but definitely made out of memories and questions.
Things like: Were you happy? Were you lonely? If you were young today, rather than then, would you be more happy and less lonely? Would you feel safer telling people who and what you are? When someone's gone, you can't know these things. But you can ask yourself, and you do ask yourself…
Performed by Claire Galvin
---
Folds of the Crane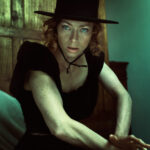 "60 degrees north. 100 degrees east. In the psychic black, I know you from before I'm sure, I'm sure, I'm sure, I'm sure…"
A cinematic, movement-theatre piece inspired by black holes, flick books and multiplicities of the self.
Drawn by light and coloured by sound through the window of the body – a feeling of moving whilst standing still.
---

Double-bill running time: 50 min
---

Click here for more Tiger Dublin Fringe 2015 at Project Arts Centre.