Project Arts Centre presents Mark O'Kelly
Free admission Mon – Sat from 11am
Opening: Thu 31 Mar 6pm – 8pm
Empireland
Mark O'Kelly
A newly commissioned painting of monumental scale, Empireland grapples with Ireland's history as a state.
With images, icons, symbols and figures relating to Ireland's religious, medicinal, corporeal and cultural histories, Mark O'Kelly's ambitious history painting is interwoven with elements of conceptual and renaissance art history.
Produced on the structure of a motorway gantry sign, the depicted engines of culture and democracy churn up a complex and layered image – an abstract roadmap of Ireland's evolution born of rebellion.
Join in the conversation:
#ProjectArts
#Empireland
Curator: Tessa Giblin
Images credit: Mark O'Kelly, Empireland, 2016, (Front) oil on oil primed metal plates, 280cm x 900cm (Reverse) Powder coated metal plates, metal rail and bracket assemblage system installed on motorway sign scaffold.
Gallery guide
Empireland scarf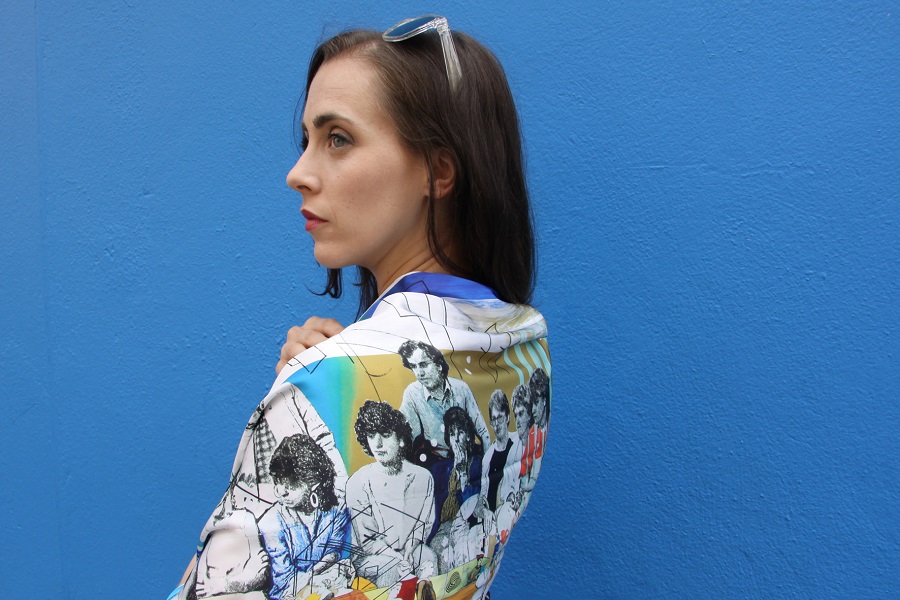 Artist Mark O'Kelly and Project Arts Centre are delighted to launch a limited edition scarf, produced on the occasion of O'Kelly's Empireland at Project Arts Centre. Click here for more.
Under the sign of painting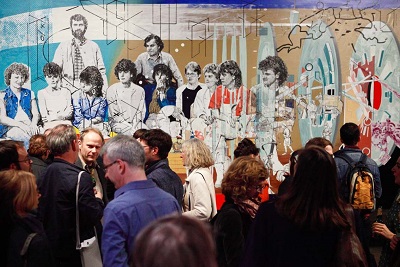 Thu 19 May 4.30pm
Join Francis Halsall for a conversation with Mark O'Kelly and Mairead O'hEocha, two of Ireland's most expressive and intuitive artists. Click here for more.

Opening reception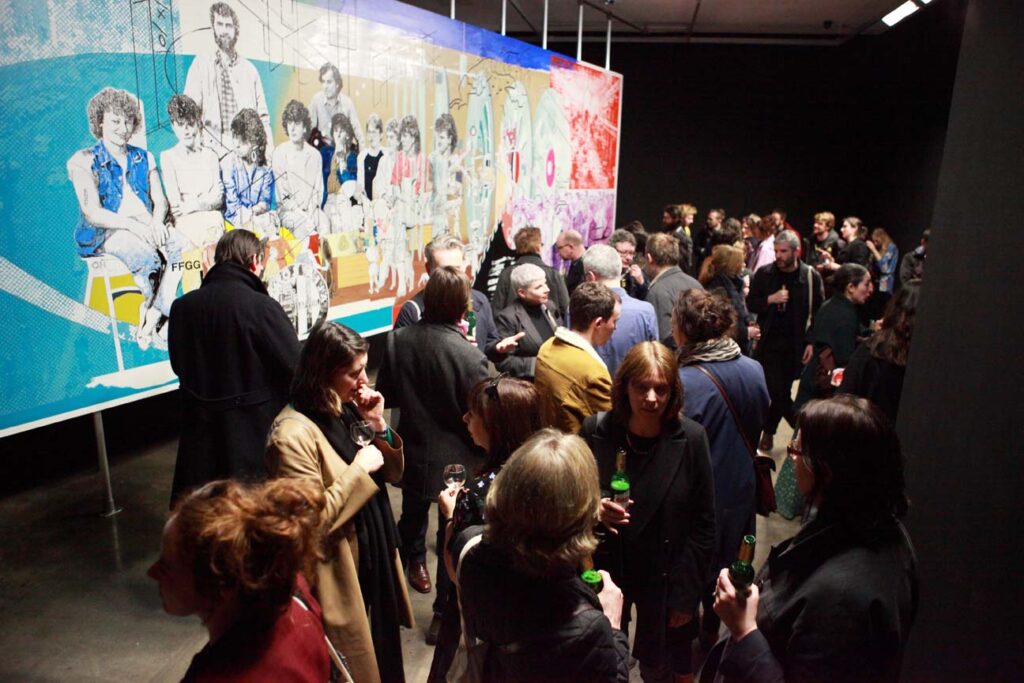 Click here to see photos from our opening reception on Facebook.