Project Arts Centre presents in partnership with RTÉ Culture
On the first weekend of each month, Project Arts Centre will publish a new work in partnership with RTÉ Culture.
Project have invited a number of artists and social activists, with a lived experience of intersectional discrimination and disadvantage, to produce a series of ambitious and provocative new works, encouraging crucial dialogue around the impact of social and economic inequality.
This work by artist Veronica Dyas, is the first in a series throughout 2022 to be platformed through this partnership. Dyas is an artist working through theatre, new text & installation. Facilitation, action & LOVE are crucial to her practice. She makes work to investigate contemporary living, acknowledging the visceral reality of past trauma while always focused towards healing.
In this two-part work for Project Arts Centre's TEDI Commission, Veronica chose to work with artist and photographer Louis Haugh, whose work is informed by his interest in history, landscape, identity, micro-histories, story-telling & archives. His work often draws on his own identity as a queer working-class artist, and his aesthetic and lived experiences growing up and working in contemporary Ireland resonates deeply with her own.
Part I: SNAP
Part II: "We will examine…": a class life in art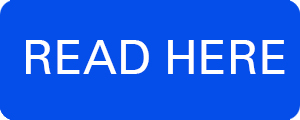 There's a photograph, that I can't find, but it definitely exists, of a march passing Marrowbone Lane. Taken from above, it's skewed and at an angle, but I know what it is. It's taken from the same perspective I remember seeing it, hearing it. From the top floor window of our flat. Maybe I took it, but it was probably my mother. Concerned Parents Against Drugs March. Circa 1984.
Another photograph, this one I can hold in my hand, taken from the balcony. The opposite side. The same skewed perspective, the odd angle but internal within the flats, within the bounds. It captures more of the industrial back end of the Guinness's complex than it does the photograph's intention. Blue steel and piping dwarf the band visible in the far ground, the flag on a pole obscures the graffiti on the wall, and the majorettes follow, marching from A Block towards C. St. Patrick's Day Parade. Circa 1984.
Accessibility
Closed captions are available for Part I: SNAP – a video work. The duration of this piece is 27 minutes.
Part II: "We will examine…": a class life in art is accessible to read via PDF.
If you have any issues accessing the work, please get in touch with our Project Potential Coordinator, Cathy Coughlan, via cathy@projectartscentre.ie.
You can find the latest information about Project's accessibility here. Please do not hesitate to contact us at access@projectartscentre.ie or call 01 8819 613.
Credits
Image Credit: Photograph by Pat McGrath circa 1987
Funding
Our TEDI Commissions have been produced in partnership with RTÉ Culture.
Project Arts Centre is proudly supported by The Arts Council and Dublin City Council.