Latest News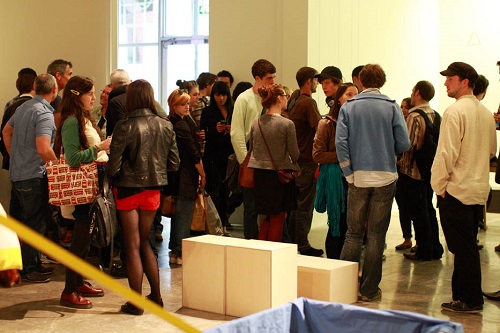 We're about to embark on an exciting new exhibition that needs your help!
Brute Clues is a solo exhibition by artists Tom Watt, Tanad Williams and Andreas Kindler von Knobloch, who have come together to create a piece that reflects their mutual interest in architecture.
Their structure, which they describe as 'not a stage, not a dam, not a platform, and not an excavation' can be (and this is where you come in!) walked on, rested on, climbed or viewed from afar.
Due to health and safety issues surrounding the work, we need a team of volunteers to become its caretakers.
Caretakers will look after the artwork, but even more importantly, look after the visitors, ensuring that they are comfortable and safe in the gallery.
If you would like to spend time in our gallery, interacting with audiences, and being a caretaker for the artwork, you'd be supporting these three very talented new artists, as well as gaining valuable insight into the daily life of Dublin's busiest arts centre.
Please email Deborah at gallery@pac.dev.perpetualdigital.ie for more info!
Thank you,
Tessa and Deborah, on behalf of Tom, Tanad and Andreas