Latest News
WE'RE LOOKING FOR A NEW VISUAL ARTS INTERN
CURATORIAL ASSISTANT OF VISUAL ARTS
JOB BRIDGE NATIONAL INTERNSHIP SCHEME REF: NTE-903622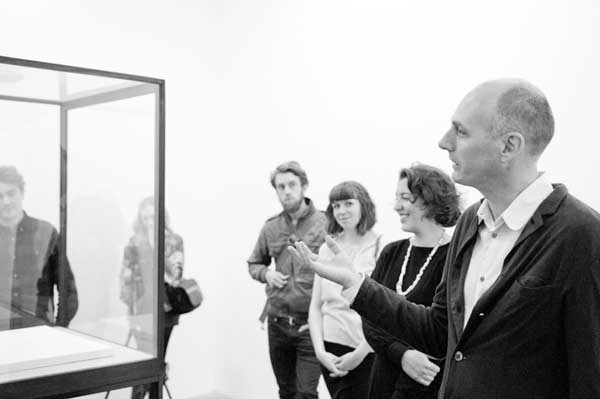 Applications are now open for the Project Arts Centre Assistant Curator of Visual Arts (JobBridge Intern INTE-903622).
We are seeking an individual with energy and commitment, to support the growth and daily operations of the visual arts programme of Project Arts Centre. The individual will work closely with the Curator of Visual Arts, as well as learning from the whole team of the multi-disciplinary arts centre.
The successful candidate will be in personal contact with the artists of the programme, and will work to realise a wide variety of exhibition scenarios, gaining hands-on experience in all aspects of exhibition production, as well as playing an integral role in shaping and managing the communications of an internationally followed visual arts programme. This is an opportunity for a young or emerging curator to gather significant experience and contacts inside one of Ireland's busiest cultural institutions.
 Skills & Education:
Graduate degree in Fine Art, Art History or relevant fields. A Masters degree in curating, art practice or critical studies will be an advantage.
High level of competency in written language, organisation and clarity of presentation.
The ability to work unsupervised, and to work within a busy office, utilising one's own problem-solving skills.
The best candidate will have a strong commitment to the internship period and personal ambition for their own career pathway.
Knowledge of international contemporary art practice will be a distinct advantage.
Application Process:
Good luck!