Latest News
Separated at Birth Competition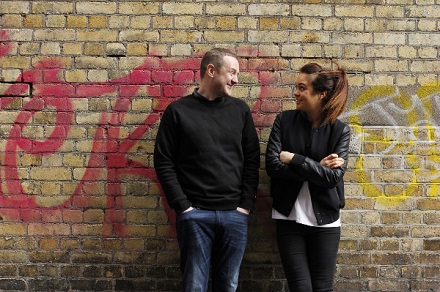 Una McKevitt (Singlehood, Victor and Gord) has teamed up with comedy stars PJ Gallagher and Joanne McNally for new show Separated at Birth, which comes to Project next week for a private work-in-progress showing before its premiere next month at Vicar St.
However, Una has kindly offered us some tickets to give away for an exclusive sneak-peek of the show!
To win a pair of tickets to the performance on Tuesday 21 April at 6.30pm, check out our Facebook page.
Separated at Birth is the love child of renowned Irish Comedian PJ Gallagher (Naked Camera/Meet the Neighbours) and Ireland's fastest rising star Joanne McNally (Singlehood/Concussion/The Commute).
Having spent most of his life breaking himself and coming to on hospital gurneys, sometime in 2002 PJ finally decided to unearth his medical history and dig up his DNA.
Inspired by her close friendship with PJ and desperate to find out why she can't pull off a fringe, Joanne is finally ready to meet her biological parents. She just has to find them first.
Borne out of a gluttonous penchant for multiple parents, Separated at Birth is a hilarious and moving look at how the opposing pair navigate the highs and lows of growing up adopted in Ireland.
Written by PJ Gallagher, Una McKevitt and Joanne McNally
Directed by Una McKevitt
Separated at Birth premieres at Vicar St on 8 May. Find out more and book tickets here.