Latest News
Rough Magic and Northern Star
A programme note on Northern Star, written by Lynne Parker (Rough Magic artistic director), in which she discusses the company's history with the play and its playwright Stewart Parker:
Northern Star was first produced by the Lyric Theatre Belfast in 1984, the year Rough Magic was founded. I asked Stewart, my uncle and artistic mentor, if he would allow my new company to produce the play; he explained that the Lyric held the rights and suggested we look at his other work.
In 1986 we produced Nightshade, and then, after his untimely death in 1988, Spokesong. But it was in 1995 that the relationship with this great writer really matured with our production of Pentecost for the Dublin Theatre Festival.
It won the Festival's Award for Best Irish Production and subsequently toured internationally, transferring to the Donmar in London in 1996 and finally to the Kennedy Centre in Washington, in 2000.
We produced Northern Star for the Dublin Theatre Festival in 1996 in the wake of this success with Pentecost; a fine production, but one that left me with a sense of unfinished business.
In 2008, at the invitation of Mike Diskin at the Lyric in Belfast, we presented Stewart's work as a double bill of Spokesong and Pentecost – the first and last plays – in an off-site venue in Belfast's Cathedral quarter. At the time, the new theatre was being built, and when it opened Artistic Director Richard Croxford asked me to direct Northern Star.
I was delighted by the request, but knew that I still hadn't found the key to unlock fully the dramatic energy of the play. It is a profoundly challenging piece, intellectually and emotionally, but also stylistically.
Richard generously supported a workshop in 2011 through which I investigated the central conundrum; what is the context of this piece of dramatic interrogation, and why is the story being told in this way? We tried a number of approaches to the political and stylistic matter; but I knew I hadn't reached a conclusion.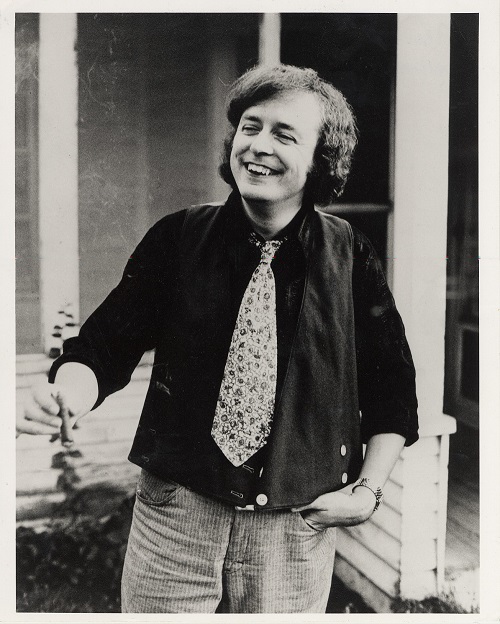 A few years later an idea – or ideas – began to form. In 2014, I asked Loughlin Deegan at the Lir Academy if I could direct the play with his final year students as one of their graduate productions. He was enthusiastic (a play about Irish history told through myriad theatre styles is, after all, the perfect vehicle for drama students) and in February 2015 I was able, with the wonderful student cast at my disposal, to investigate thoroughly my new approach to the production.
When I saw the finished product, and more importantly, got the reaction of people familiar with the play – and others who knew nothing of it – I realised that I was finally on the right track.
Rough Magic has been profoundly influenced by Stewart Parker; his personality, his art and his moral philosophy.
It is a great joy now to produce this most complex of his plays in Dublin at our home in Project, with a quintessential Rough Magic company; to take it to Glasgow, to a Scottish audience currently interrogating the idea of independence, and finally to Belfast, to the new Lyric Theatre.
Parker's work is characterised by cycles, literally and metaphorically; this one has come full circle.
Northern Star runs here at Project until 7 May. Click here for more info and to book tickets.