Latest News
Project Artists Update – July 2016
Last month, we were delighted to announce that MetLife Foundation has given us a €35,000 grant to support our Project Artists programme. You can read more about that here.
Through our Project Artists scheme, we  nurture, mentor, partner, collaborate, network, co-produce and present the work of our fantastic artists.
And here's what some of them are up to this month…
---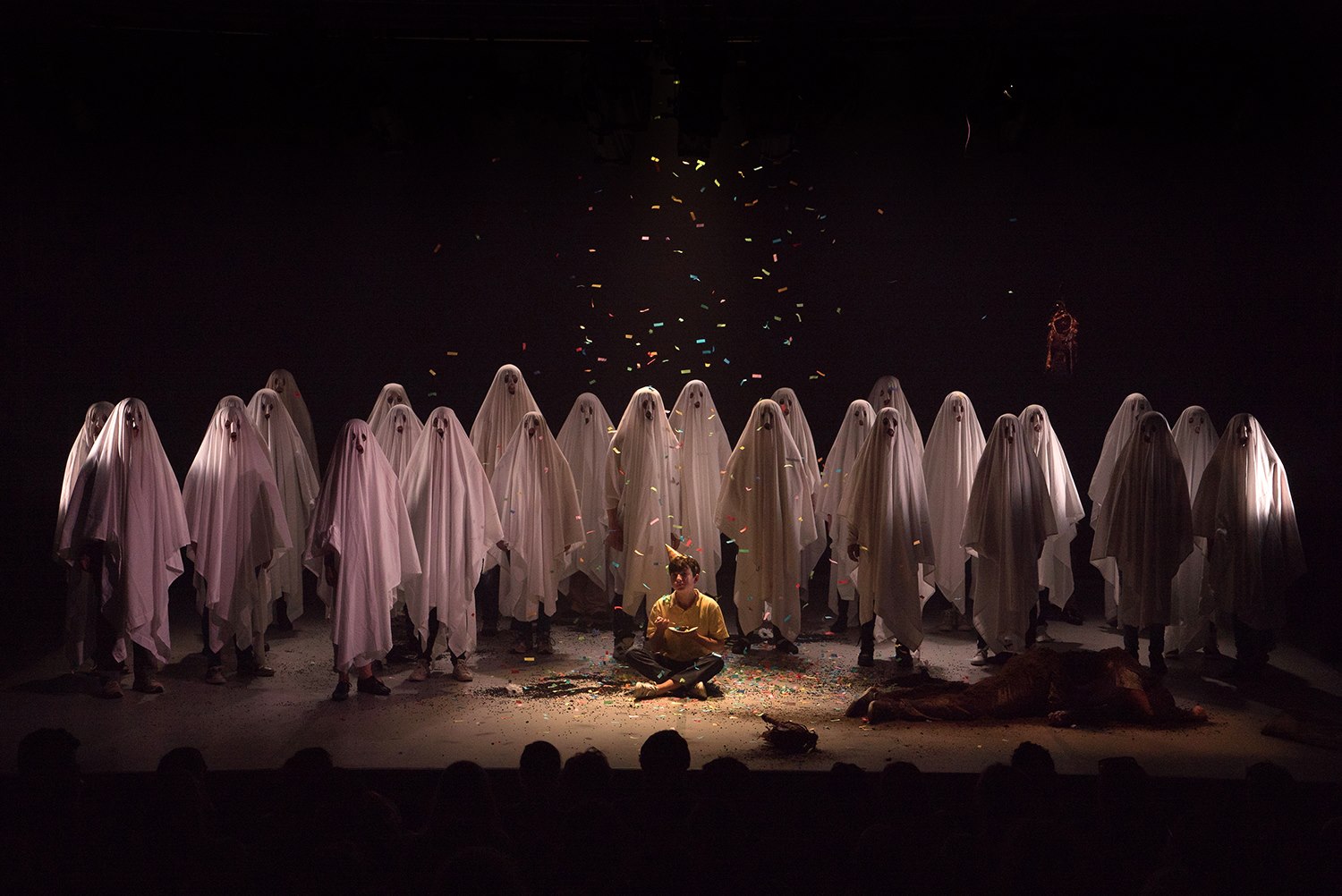 Junk Ensemble and Brokentalkers
Junk Ensemble and Brokentalkers are busy getting ready for Edinburgh Fringe Festival. They'll be bringing It Folds to Summerhall for the month of August.
To get there though they are looking for some help and have started a crowd funding campaign. To help them out you can donate here.
Winner of the Best Performer at last year's Tiger Dublin Fringe, It Folds is a dream-like story of death, grief, beauty and humanity, a poignant and humorous portrait of the tragicomic events that shape our everyday lives.
'Rich theatrical pickings' The Irish Times ****
Junk Ensemble are also still touring Bird with Boy around the UK with dates in Brighton and Bracknell in July.
---
THEATREclub
THEATREclub have just been announced for the Brisbane Arts Festival. They will be heading for sunnier shores this September with The Game. 
The Game premiered in Project Arts Centre as part of Dublin Theatre Festival 2015. The show explores the act of buying sex and the subculture of prostitution; its rules, its language and its power structures.
'a work that is brave, horrific and urgent' The Irish Times
---
The Company
Nyree Yergainharsian and Jose Miguel Jimenez will be collaborating on an exciting new project with Brian Bennet and Maria Nillson Waller. Filming will begin on a short film by Brian Bennett called Under the Selfsame Moon in August.
Nyree is also still working with Shaun Dunne on Sketches of Sona (working title), inspired by Nyree's sister Sona, who was diagnosed with a rare form of cancer. Plans are in place to have a development with actors on the first draft later in the year.
Nyree will also be heading stateside to continue the Abbey Theatre's North American tour of The Plough and the Stars this September and October, playing the part of Rosie Redmond.