Latest News
ORDER NOW – How Do We Start?
Pre-Order How Do We Start? Here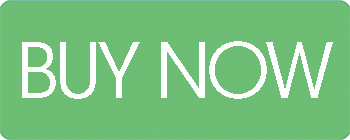 €15 including postage (Ireland)
€18 including postage (International)
You will find a constant hum of Nature in these pages. They were once a tree, after all!
_
Project Arts Centre is delighted to announce the release of How Do We Start?
Following the success of last year's BAE (big art energy), this limited edition publication is designed by Bureau Bonanza and is edited by Maeve Stone & Cian O'Brien, who asked contributors a deceptively simple question in relation to art which challenges and connects in the time of the climate crisis: How Do We Start?
We've drawn an imaginary starting line, an invitation for you to join that conversation if you want to, and a place for those ideas to combine and quicken. It has been a joy to connect with these five exceptional artists and see their creativity reveal the possibilities for us in this act of beginning.
In the work of Kasia Kaminska you will find a set of instructions for how to wander through urban spaces with a new eye for Nature, to collect and collaborate with weeds, and make anthotype prints inside the Gild Project.
A meditation from the midlands arrives with new work from Shanna May Breen and Luke Casserly, whose poetry and photography reflect their earliest relationship to nature and landscape, locked in memory of bog.
Memory, too, leads us to the starting line in Kaajal Modi's beautiful exploration of fermentation as a cultural (and culinary) process, looking back at the lines of land, food and colonial control in order to find our way forward.
Finally, a new alphabet is sprouting in the pages that hold Katie Holten's seeds for the future. There's a political bite in her reflections, no time to waste in starting, and a need to reimagine our value systems. Linking all four are offers of new language to challenge the ones we've grown broken with. The language of trees, of bog, of food and seed.
The simplest solution for how we can all start responding to the climate emergency, is to return to our beautiful beginnings.
Breathe. Reconnect with your deep roots. Get in the sea. Breathe. Lie on the Limestone. Learn. Breathe.
These gentle reconnections offer strength to begin making bolder choices, and build stronger voices to call for climate action from our politicians, our communities and ourselves.
_
As part of this project, we will be working with HomeTree to plant a Project Arts Centre micro-forest. Your purchase of the publication will contribute to its planting.
How Do We Start? is the first step in a long-term relationship between Maeve Stone & Project Arts Centre. Through her practice as an artist, activist and curator Maeve will work with us on a creative journey as Project begins to explore how we can approach a more sustainable way of existing in the world and how we can support artists to lead the way; collaborating and bringing their dynamic skills to bear on a problem we cannot avoid.
_
Artist Bios
Maeve Stone is a director / writer for film and theatre whose work responds to issues of climate breakdown, and revisits the canon with a feminist lens. Searching for endangered local knowledge to support a reframing of our understanding of systems, biodiversity and social justice.
She is Associate Artivist with Project Arts Centre working through 2022 on two projects which reimagine the narrative around climate by building unexpected networks and connections.
Kaajal Modi (she/they) is a multidisciplinary designer, artist and creative researcher working through material practices of fermenting and crafting in order to engage diverse communities into discussions about culture, technology and ecology. Utilising a practice that spans illustration, food, live art, sound, video, and poetry, they build emergent collaborations that invite inclusive, exploratory and playful explorations of more-than-human climate futures.

Kaajal is a Research Assistant in the Responsible Interactions theme at the Hub for Biotechnology in the Built Environment (HBBE), Newcastle University. They are also completing a practice-based PhD in the Digital Cultures Research Centre and the Science Communication Unit at the University of the West of England, Bristol.

kaajalmodi.com
hello@kaajalmodi.com


Shanna May Breen & Luke Casserly. As a duet, Shanna and Luke are constantly attempting to stretch out new ways of looking at the climate crisis through art and science. Their work to date has brought audiences on a coastal train to explore the material of plastic through sound (Mould Into Shape, 2019) and sparked a national network of planters and listeners (1000 Miniature Meadows, 2020). Most recently the pair devised Root for Dublin Theatre Festival 2021, a performative enquiry looking at the importance of trees in our ecosystem – from the point of view of a tree.
Kasia Kaminska is an Irish artist with Polish roots, based between Dublin and Kilkenny. Inspired by her family heritage and deep love of the natural world, her practice aims to cultivate meaningful connections and curious engagements between people and the environments they inhabit through photography, publications and public engagement.
Kasia has exhibited in Ireland since 2011; group shows include TULCA Festival of Visual Arts, Galway, and Re/Turn at Studio 8, Temple Bar Gallery + Studios, Dublin. She is a founding member of award-winning photobook collective Read That Image. Her photobooks have been selected and shown at the Dublin Art Book Fair in Temple Bar Gallery & Studios, Dublin and the Limerick International Publishers Salon, Ormston House, Limerick. In 2019 and 2020 she was awarded residencies at Cow House Studios in Co. Wexford. She is a graduate of TU Dublin where she received a BA in Photography and in 2021 she obtained an MA in Social Practice at the Limerick School of Art & Design, TUS with first class honours.
Katie Holten (Dublin, 1975) is an artist and environmental activist.
Holten represented Ireland at the 50th Venice Biennale. Her work has been exhibited in museums internationally, including solo exhibitions at the Contemporary Art Museum St. Louis, New Orleans Museum of Art, Bronx Museum, Nevada Museum of Art, and Dublin City Gallery The Hugh Lane.
At the root of her practice is a study of the inextricable relationship between humans and the natural world. While excavating histories, ecologies and stories of specific places, she creates drawings, sculptures, books, and public artworks that illuminate the overlooked or forgotten.
Holten has conceived major public commissions including TREE MUSEUM (2009-2010) for New York City's Grand Concourse commissioned by the NYC Parks Department, the Bronx Museum and Wave Hill.
Interested in exploring possibilities for multispecies storytelling and creating a way for humans to rethink their place in the Anthropocene, Holten made a Tree Alphabet and the book About Trees (Broken Dimanche Press, 2015). While a Fellow of the Arts & Humanities at the NYC Urban Field Station in 2018-2019 she created a New York City Tree Alphabet with the support of the NYC Department of Parks & Recreation and the US Forest Service.
During lockdown she made a new Irish Tree Alphabet (Visual Carlow, 2020 and a Wildflower Alphabet for New York City (2021).
@katieholten
www.katieholten.com

Bureau Bonanza
"How do you encompass the challenges of the climate emergency for the Arts & Culture, the impact it is going to have on the way we work and how can artists play a role in leading this conversation?
We were inspired by the pragmatic and instructional nature of the artist's contributions to base the design on Make-and-Do-Books from our childhood. The aesthetic of these books with their bold colours and framed text and images became a starting point for the book. On the cover and on a postcard (printed on plantable paper stock with wild flower seeds), the question 'How Do We Start?' expands out into a maze from several directions and explores ways of answering itself.
A major challenge of the project was to justify the contradiction of producing an object that addresses the climate crisis. We talked directly with paper manufacturers and printers about how we could find ways to minimise the impact of production and waste by using plant based inks, recycled papers, available offcuts and how to minimise transport and deliveries. It was a great learning experience for us as designers of books that will inform the way we work in the future."