Latest News
Looking for Work rehearsal diary – Timmy Creed
Making his Dublin professional stage debut, actor Timmy Creed shares his experience of the Looking for Work rehearsal room.
This play is all about being present in the space. At all times, we must be present as actors in the space, as the characters/stories we are playing and also as ourselves being present and open to the audience. We have to keep all these states balanced for the show to work. When anyone of these three states takes over, the energy in the space changes and can be potentially damaging.  Sometimes I find myself too attached to my character's intention and therefore it is unbalanced. From the start, Martin would say, "If you do something, just note you did it and then check back in to what's going on in the room."  As the rehearsals have progressed, I have realised that the show is essentially a test of pure mindfulness – being present moment to moment in the space. When we perform the scenes, Martin watches us carefully, eye to eye, always checking, and knowing if we are present in that moment or if we are elsewhere in our heads. As soon as I go into my head, I am out of the moment.  It is a constant struggle of being in and out of the moment.
Playing at playing has been one of the major underlying elements of the rehearsals. This idea was introduced by playing tag, but by playing at playing tag. This removes the stakes from the game of tag and therefore forces us to find ways of making it interesting whilst sticking to the fundamentals of the game. So we play this game with the text and with the other actors without leaving the audience in on the game. We are playing and the audience are looking for the answers.
The show is paired back with a very minimalist approach -'less is more'. The challenge for me with this style is the inability to hide behind a mask, gesture or character.  I am often just looking out at the audience and the reduced gestures and lack of emotion, lend a far greater vulnerability on stage.  
I have really enjoyed the rehearsal space and experimenting with theatre in this new form. I look forward to getting the audience in, seeing their reaction and watching the play change every night.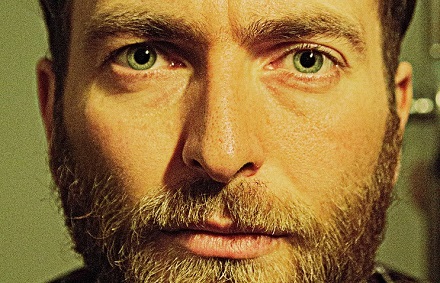 Looking for Work previews from 25 November.
Tickets on sale now.