Latest News
Looking for Work rehearsal diary – Rebecca Guinnane
In this second diary entry from the Looking for Work rehearsal room, actor Rebecca Guinnane describes her approach to the script.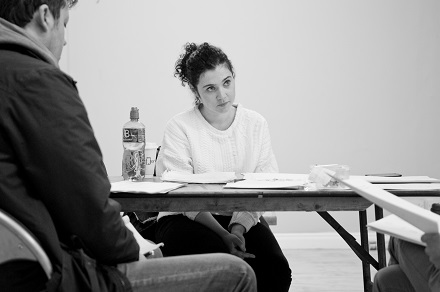 We are into our second week of rehearsals on Looking For Work and it continues to be an exploration of being present in the moment while delving into the world of the story. Looking to find the truth of the moment is an exciting yet challenging task as I aim to listen and hear every word spoken and respond according to what feels honest in that moment. Limiting physical tasks and surface movement creates an air of openness and vulnerability that evokes laughter as I grapple with the reality of literally having no masks to hide behind.
The text is written with a variety of punctuation marks and capital letters that do not adhere to standard sentence formation. We have and continue to play with the vocalisation of the words and movement. Stage directions are few and often ignored, as each cast member remains in the space regardless of what the script originally states. We continue to check in with each other and the audience. We are provided with space in the lines to ground ourselves and allow the reality of the present to seep in.
We spend time doing line runs, discussing and activating the different scenes. Bringing together both lines and actions we work through the scenes of the play. I am learning a great deal every day from the writing, Martin, Barry and Timmy and look forward to experiencing this work, as it is alive in front of an audience.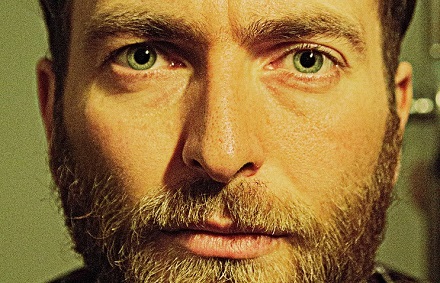 Looking for Work previews from 25 November.
Tickets on sale now.