Latest News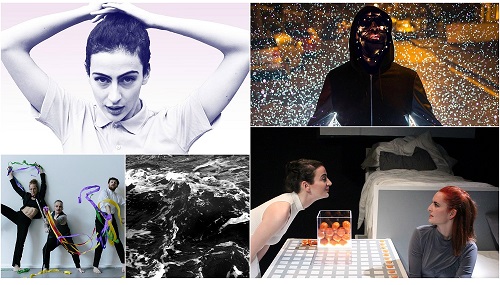 Welcome to June at Project Arts Centre. This month we have a circus show made out of cardboard, an investigation into human-robot relations and a radioactive ghost ship…
All this and more awaits you here in the Big Blue Building!
---
Performance at Project Arts Centre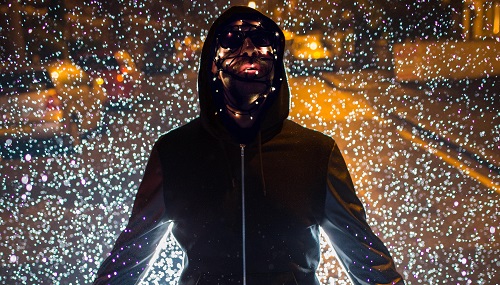 Starman
2 – 4 June
Follow the journey of one man and his real life as a circus artist, a dad and a clown.Starman is a humorous investigation into the mysteries of the universe: the times we get a break, the times we fall flat on our faces and the glorious times when everything is going our way. The award-winning team at Tumble Circus promise us a heavenly mix of circus, comedy and … cardboard!
---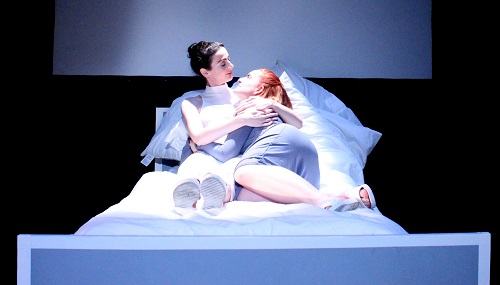 LOVE+ 
20 – 25 June
What happens to romance when there's a machine who cooks for you, cleans for you, never forgets your birthday or how you like your tea, tells you you're beautiful, holds you when you're crying, and still makes you cum? The winners of the Spirit of Fringe/Spirit of Project Award at Tiger Dublin Fringe 2015 return to Project with their sharp and hilarious show about the inevitability of human/robot relationships.
---
Fancy Dress & Remote
23 – 24 June
Croí Glan celebrate their 10th anniversary with a double-bill choreographed by their two favourite choreographers. David Bolger's Fancy Dress is a short and snappy trio in which a walking stick becomes a magic wand as we're invited to enjoy some funky moves and a kicking soundtrack. Jess Curtis' duet Remote features his post-modern choreographic style and Berlin/San Francisco aesthetic, and investigates the ups and downs of our bodies within evolving digital culture.
---
Exhibitions at Project
Ryou-Un Maru
10 Jun – 13 Aug
The Japanese fishing boat Ryou-Un Maru was swept out to sea during the 2011 Tōhoku tsunami and earthquake. It floated unmanned through the Pacific for 391 days until it was detected and sunk off the Alaskan coast. Brian Duggan's sculptural installation takes us to the heart of this story, a story of ghost ships, currents, tectonic plates, Fukushima and the chilling realisation that national borders are of little consequence in the face of the earth's interconnected climate system.