Latest News
Fringe Encounters: The Rest Is Action
David Mullane meets Jose Miguel Jimenez and Nyree Yergainharsian of The Company to discuss their new show The Rest Is Action, premiering in Project Arts Centre, as part of Tiger Dublin Fringe.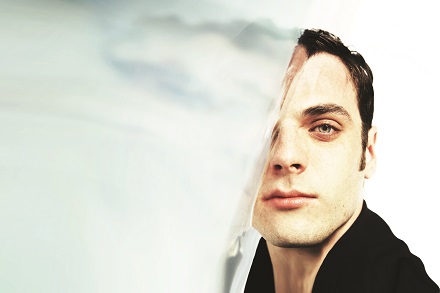 The Company formed in 2008 when Jose Miguel Jimenez, Robert McDermott, Brian Bennett and Nyree Yergainharsian met as acting students in Trinity.
Nyree expands, "We were all training to be actors and decided that we wanted to make work ourselves. It took us about a year before we started developing any sort of show. It was our final months in college and we were spending a lot of time talking and discussing things together and that culminated in Who Is Fergus Kilpatrick? which ran here in Project Arts Centre during Dublin Fringe Festival 2009."
The show, a reimagining of Irish history, was inspired by a Jorge Luis Borges short story. The Company often look to literature for inspiration, as Jose explains.
"So far, most of our shows have been based on some form of literary work and the idea has always been to take aspects of that other work but never the whole text verbatim. Usually it's about how they are read or how the language is used – that's the thing we are interested in."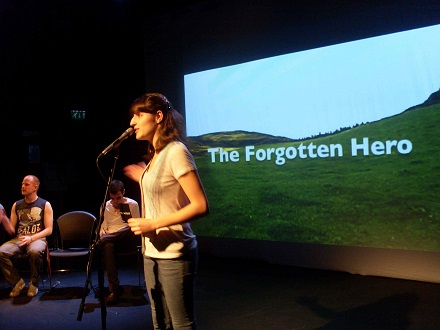 "As You Are Now So Once Were We, our second show, took Ulysses as a starting point but it wasn't about the story – it was about using language to create different views of Dublin. We wanted the show to give not one but many different perspectives, with multiples performers on stage. It was our attempt to translate the novel into a theatre language so the audience could understand it in a different way, so that they could almost see Ulysses played out in front of them, as opposed to reading the story."
Activating and engaging the audience is a tenet of The Company's work and Politik is a prime example of this theatrical philosophy.
"Politik was about politics", says Jose, "which implies participation and representation. The idea of the show was to take these two core concepts of civic society, the idea of being in politics, the political experience, and using the show to create that experience for the audience, rather than just talk about it."
"We didn't want to go and discuss the ideas of participation and representation by standing at one end of a lit room and performing to a dark, silent group. There's no need to do that again because that's happening all the time. How can we try and suggest a different way?" asks Nyree.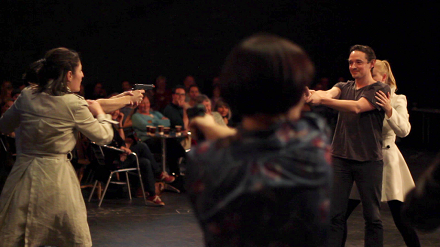 The Company has similar intentions for new show The Rest Is Action, based on Aeschylus' The Oresteia, according to Nyree.
"Our ultimate aim is for everyone in the room to be in there together at the same time for the hour, rather than for us to be over here and the audience to be over there. We once heard a Danish director, who had made a version of The Oresteia, describe the audience as the dead element of the show."
Jose's aim for this new show is for the audience to experience the ideas of the material, rather than necessarily learn about it.
"With As You Are Now So Once Were We, many people said it had nothing to do with Ulysses but many others said it was Joycean, that it was like reading the novel, which is very confusing but in someway entertaining. You didn't learn about the book but you felt as if you were experiencing it. With The Rest Is Action, I'm certain that you will not learn about The Oresteia or about tragedy but certain tragic elements are there and you can experience them."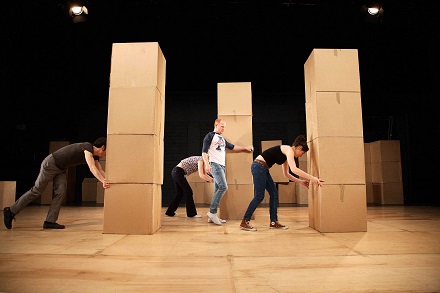 The Rest is Action takes a look at Aeschylus' tragedy from a new perspective to investigate how everyone today, as in the past, is a tragic subject of their own making.
"We've been talking about the idea of religion, government, the state – you can call it whatever you want. It has to do with how we relate to the authority of power through submission", says Nyree.
"Today, we comply with a lot of systems, too many of them", argues Jose. "We submit to them and that's tragic because we often have created them ourselves – that's how tragedy works."
Celebrated Irish visual artist Jesse Jones worked as research consultant with The Company during the early development stages.
"Jesse was coming from a very different, very visual side of things and we had never worked with a visual artist in a theatre context before so it was really great to have that. I suppose we're really interested in working in different disciplines so it's interesting when they combine. We ended up deconstructing The Oresteia as much as we could, looking at themes and issues like the context of the time in which it was written, in detail about how things might look or feel. Such a visual input at an early stage was good because usually we are very brainy and cerebral", confesses Nyree.
Jose adds, "A lot of the aspects of the show now are influenced by Jesse's consultancy. There is a visual quality that we never had before. She showed us a lot of images that were triggered in her mind which enabled us to create designs early on in development."
Those designs have been realised on a grand scale and, although The Company don't want to give too much away before the show opens, they have created something very striking indeed.
The Rest Is Action, as part of Tiger Dublin Fringe, runs in Project Arts Centre from September 04 – 13.
For more information and to book tickets, click here.
The Company are Project Artists.
Follow David Mullane on Twitter: @ScobieMullane