Latest News
Festival Season for Project Artists
Festival season is upon us and our Project Artists are busy preparing, rehearsing, teching and promoting their work at Tiger Dublin Fringe and Dublin Theatre Festival!
Brokentalkers and junk ensemble
Brokentalkers and junk ensemble have teamed up to present It Folds at Tiger Dublin Fringe.
It Folds fuses junk ensemble's distinctive choreography with the innovative theatricality of Brokentalkers to offer audiences a poignant and humorous portrait of life in a modern city.
It Folds
Abbey Theatre on the Peacock Stage
5 – 12 September


---
 Louise White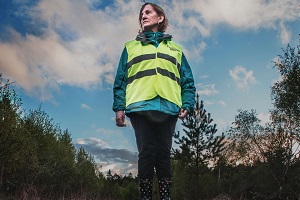 Louise White returns to Tiger Dublin Fringe this year having won the Spirit of the Fringe Award in 2013 with Way Back Home.
This year, Louise presents a promenade performance called Mother You, based in Smithfield Square.
This epic, immersive adventure tells the story of a prophetic township; where elders tailor-make the future, a leader leads badly, a gardener takes you on a journey, workers just keep working, and children carve their own way.
Mother You
Block B, Smithfield Square
7 – 20 September


---
THEATREclub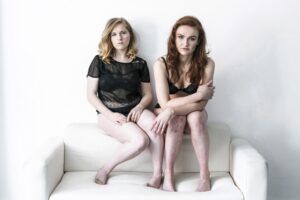 THEATREclub are creating a brave new work for Dublin Theatre Festival, The Game, which is an exploration of the lives of sex workers and the subculture of prostitution.
The play is also a real-life game, with levels and consequences. Five new men have volunteered each night. These men have never played The Game before. They've no idea what they're about to do, they won't be given a script. They are doing this to be part of an event – a symbolic act – that calls us all to consider, to think and to review.
The Game
Project Arts Centre
6 – 11 October


---
Manchán Magan
Project Artists alumnus Manchán Magan returns to Project as part of Tiger Dublin Fringe with Gaeilge Tamagotchi.
Are you willing to adopt an Irish word? The Irish language has 4,400 different words to describe someone and Manchán would like you to adopt one of these words, take responsibility for it, cherish it, play with it and make it your own. Your word will be selected for you and bestowed to you in a public ceremony here at Project.
Gaeilge Tamagotchi
Project Arts Centre
9 – 12 September
---
I'm Your Man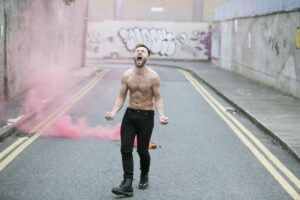 Under our Project Artists banner, we also produce our own work. Currently, we're busy co-producing I'm Your Man with THISISPOPBABY for Dublin Theatre Festival.
Music and theatre collide in this intimate and poignant new show. A gutsy love story that keeps you moving forwards when you think you're falling backwards, I'm Your Man is a musical journey from death to new life – a roadmap back from rock bottom.
I'm Your Man
Project Arts Centre
24 September – 3 October


---
THE THEATRE MACHINE TURNS YOU ON
Project Artists THEATREclub presented the fourth edition of THE THEATRE MACHINE TURNS YOU ON in January and, just like previous years, many of the new works presented there have now grown, developed and have been programmed at this year's Tiger Dublin Fringe:
Breda's Way
GHOSTS
Harder, Faster, More
LOVE+
Marky Mac Sherry Tells It Like It Is
Oh, What a Lovely Rose
score
---
Cover Girls
You might also have spotted some of our Project Artists on Tiger Dublin Fringe's programme front covers, billboards, posters etc.
Don't they look great?