Guest Curator Programme, Luminous Void: Twenty Years of Experimental Film Society
Pluck/EFS
8pm, Thursday 3rd June

A programme of EFS films curated and introduced by Pluck Projects
8pm, Thursday 3rd June
Book a ticket for this online event
For this event, Pluck Projects present a selection of works by Experimental Film Society filmmakers Michael Higgins, Jann Clavadetscher and Atoosa Pour Hosseini. Considering the ways in which these filmmakers interrogate and subvert expected images of daily life, the films chosen for this screening offer skewed and unexpected perspectives on the domestic, the natural world and the recorded image. In a programme of films that asks the viewer to concentrate, to look more closely at the familiar and the mundane through formal intervention and recalibrated narrative, Pluck examines the ways in which the filmmakers of the EFS encourage our careful attention, making the everyday strange in order that we can see it more clearly.
Control (Jann Clavadetscher)
Funnel Web Family (Michael Higgins)
Refining the Senses (Atoosa Pour Hosseini)
Sumpf (Jann Clavadetscher)
Mirage (Atoosa Pour Hosseini)
Superimposed Kinetics (Atoosa Pour Hosseini)
With a short introduction from Pluck and a Q&A after the screening, this event will investigate the practices of these three innovative makers, considering the ways in which their formal and conceptual experiments contribute to a new language of film in Ireland.
Pluck Projects is a curatorial collaboration founded by art historians Sarah Kelleher and Rachel Warriner that champions innovative work and seeks to reassess the histories of contemporary Irish art. pluckprojects.wordpress.com
Moon Tiger Movie: Version M
8pm, Thursday 10th June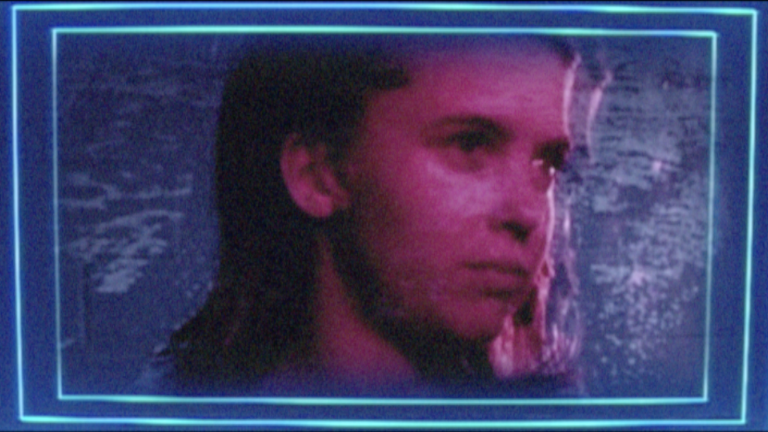 A new edit of Maximilian Le Cain's Moon Tiger Movie curated and introduced by Matt Packer
8pm, Thursday 10th June
Book a ticket for this online event
For this screening, curator and EVA International Director Matt Packer has commissioned EFS filmmaker Maximilian Le Cain to prepare a special new edit of sequences from Moon Tiger Movie (1997-2019).
Moon Tiger Movie was the culmination of Le Cain's first two decades of filmmaking. It shaped the short films, sketches and experiments that he made during this time into a freewheeling four-part feature film. What emerged was the electronic smudge of an inner life, the nocturnal residue of an existence half-dreamed. Broken and unreconciled, Moon Tiger Movie is a testament to the compelling inconclusiveness of life and the fragility of images.
Moon Tiger Movie: Version M is an edit that focuses on Le Cain himself, both as a physical presence in front of the lens and as seeing body that conditions his subjecthood of the outer world.
The screening will be followed by a conversation in which Packer and Le Cain discuss this process and Le Cain's work in general.
"Assembled of fragments, dramatic experiments, casual observations, and sequences that come close to being a kind of exorcism of bodies that have been compelled to live between the camera and the screen, Moon Tiger Movie is neither one thing or many. It is a climate system of its own, recirculating the turbulence of its own weather. It is oceanic. It is planetary. Despite all of the individuated moments of darkness and solitude, there is something that is ultimately liberatory in the scale of the work's overall effect." – Matt Packer, 'In The Dark' from Luminous Void: Twenty Years of Experimental Film Society
Matt Packer is Director/CEO of EVA International – Ireland's Biennial of Contemporary Art. Previous roles include Director, CCA Centre For Contemporary Art Derry ~ Londonderry (2014 – 2017); and Associate Director, Treignac Projet (2013-2016). In an independent capacity, he curated numerous exhibitions and projects including: They Call Us The Screamers, TULCA Festival of Visual Arts, Galway (2017); and Disappearing Acts, Lofoten International Art Festival, Norway (2015) (with Arne Skaug Olsen). He was one of the international mentors on the What Could / Should Curating Do programme in Belgrade (2018, 2019), and has also written for numerous magazines, journals including Frieze, Kaleidoscope, and Concreta.
Homo Sapiens Project: A Fascinating Cinema-Alien
8pm, Saturday 19th June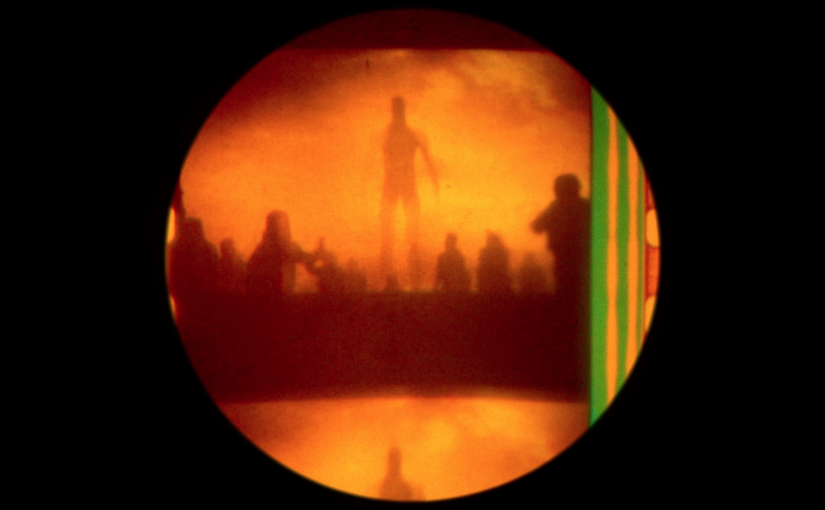 A programme of films from Rouzbeh Rashidi's Homo Sapiens Project curated and introduced by Nikola Gocić
8pm, Saturday 19th June
Book a ticket for this online event
Film writer and curator Nikola Gocić has selected a programme of works from Rouzbeh Rashidi's ongoing film series Homo Sapiens Project (HSP). From the 201 installments of HSP, this selection includes numbers 7, 28, 36, 78, 101 and 161-170 in the series. The screening will be followed by a conversation between Rashidi and Gocić.
 Gocić's description of the project and the films being screened follows below.     
"An admirable culmination of Rouzbeh Rashidi's bold and uncompromising experimentation with cinematic forms, Homo Sapiens Project (hereinafter, HSP) is a strange, shapeshifting beast mind-controlled by an unknown, omnipresent entity that can be interpreted as anything from an alien presence to the soul of the Universe to the spirit of cinema itself. In his statement, Rashidi calls it the "mystery reminiscent of horror and classic sci-fi cinema" and that very force is what breaks the boundaries of genre conventions, and positions each installment in the anti- or super-genre domain.
HSP is an anthology that consists of 201 films varying from 1 to 120 minutes in length, and its broad scope alone is mighty impressive, without mentioning its many other qualities that become more evident on a second viewing, despite the obfuscating nature of the project.
In the lucky number seven of HSP's initial volume, one can recognize the strong influence of David Lynch's cult series Twin Peaks (the hooting owl that is not what it seems), while being bewitched by the whispery call of the night, or rather, removed from quotidian life and relocated into The Twilight Zone of Rashidi's grainy and flickering inner cosmos. After a quadruple leap to HSP (28), we witness the very same cosmos expanding into a grainier version of itself and simultaneously exploding/imploding into a silent movie-like rendition of a film crew's daily activities gradually transformed into a dark, sinister, surrealist piece of fiction.
Rashidi's unwavering, frequently expressed affection for silent cinema has one of its numerous climaxes in HSP (36) – a completely mute, phantasmagorical appreciation of the collaboration with Polish Theatre Ireland. Covered by the patina of uncanniness via inverted sepia tone scheme, it can easily be defined as a simulation of an alien vision – artists at work as seen through the eyes of an otherworldly being/entity. Beautifully complementing the warmth of its creamy yellows and chocolate browns is a relaxing and self-reflexive coldness of profound and absorbing shades of blue in which HSP (78) is drenched. In an application of "an Ouroboros regression formula", loneliness and foreboding slowly glide across the seemingly endless Imaginarium where the filmmaker himself is the idea of his own doppelgänger from a parallel dimension.
Through disparate, yet highly compatible vignettes, the history of cinema is retraced in HSP (101) which opens with a flickering red sequence that appears like a forerunner to "the volcano's dream" from Guy Maddin's humorous mystery The Forbidden Room (2015) and then, turns out to be one of the most non-sequitur films ever created, up there with the boldest of DADA and surrealist pieces. Closing the selection is the recapitulation of HSP's 17th volume, namely HSP (161-170) which not only pays a loving homage to the structuralist film, but also brings the project's elusive "alien properties" to the fore."  – Nikola Gocić, 'A Fascinating Cinema-Alien' from Luminous Void: Twenty Years of Experimental Film Society
Nikola Gocić is an architect by profession and a film reviewer, comic and collage artist by passion. He is the author of NGboo Art blog, co-curator of Kinoskop, an international festival of analogue experimental cinema and audio-visual performance, and a frequent collaborator of Experimental Film Society.
Accessibility
Please do not hesitate to contact us at access@projectartscentre.ie or call 01 8819 613 . You can find the latest information about Project's accessibility here.