i Ride in Colour and Soft Focus, no longer anywhere
Last Yearz Interesting Negro
aka Jamila Johnson-Small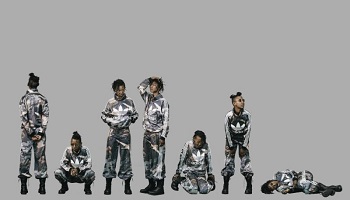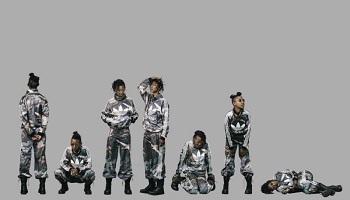 A hybrid performance about now (this moment), with an instinct for the offbeat, the sensual pleasure of small dances, a curiosity for what has that preceded and a feeling for the friction that lies between things.
A choreography that prioritises density over going anywhere, noise over silence, now over yesterday and pleasure over doing it right, whilst questioning conventions of narrative, rhythm, framing and what it means to be good. a dance that understands form as emergent from the tension between things, as a fiction to be dismantled and performed over again.
A meditation on osmosis and internalisation, the responsibility of blackness and queerness, the pressure to 'take space' and the feeling of being possessed by other people's fantasies.
A rhythmic interface, an atmosphere, a landscape with the texture of my current mental state. a dance informed by everything and everyone I have ever encountered, all the things I have seen, heard, felt, been beside that have become parts of me, as I try to identify my own voice.
i Ride in Colour and Soft Focus, no longer anywhere, as it is presented at Live Collision, is the beginning of a longer process.
Click here to read more about Jamila Johnson-Small
---
Often Onstage
Figs in Wigs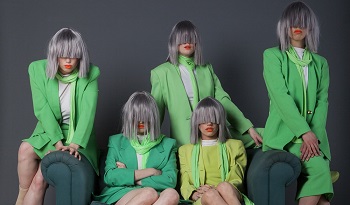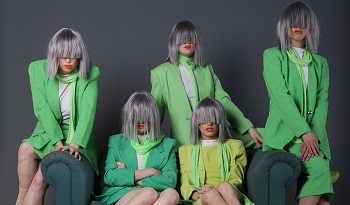 Figs in Wigs are often onstage but how did we get here and how do we leave?
Often Onstage is an offbeat facetious romp that explores the ins and outs of the stage through the medium of dance.
With one step forward and two hundred steps back this choreographic exercise in comings and goings plays with a myriad of ways to enter and exit the stage, unearthing dormant anxieties about life choices along the way.
With curtain calls, blood baths and exits pursued by bears, Often Onstage revels in the absurdity of theatrical traditions with the straightest of faces.
There'll be nods to the new, alongside bows to the Bard, as well as an underlying sense of doom that theatre is a dying art form.
What if the only thing keeping you going are inspirational quotes and a subsidised income from your side project as a Backstreet Boys tribute act?
It's only a matter of time before we sell out, and we don't mean tickets…
---
Live Collision Double Bill Bundle Deal
Book 2 Double Bills for only €26/23
Call Box Office on 01 8819613 to book
Running time: 50 min (i Ride in Colour and Soft Focus, no longer anywhere); 15 min interval; 50 min (Often Onstage)
Suitable for ages 16+
Join the conversation
#Project50
#LiveCollision
Live Collision International Festival 2016 is presented as part of Project 50, a season of work celebrating 50 years of Project Arts Centre