Project Arts Centre & AEMI present
Clear Away the Rubble / Glan an Spallaí ar Shiúl is an open research project about housing, one of the most critical issues conditioning the lives of artists and others in Dublin, and Ireland, today. Clear Away the Rubble / Glan an Spallaí ar Shiúl is an exercise in 'learning in public', the first iteration of a multi-year programme about housing, that will try to find routes in to the questions that surround it from a wide range of perspectives, including those of artists, scholars and activists.
The project kicks off with a screening programme organised in collaboration with AEMI. The selected works consider a range of ideas: housing activism, conditions in which people are living, home, utopian/dystopian ideas underpinning planning and development, and the financialistion and commodification of housing.
Screening Programme in collaboration with AEMI – 75mins
Ben Thorp Brown, Cura, 2020,17 minutes 34 seconds
Dianne Murphy, See what you want, 2020, 2 minutes 41 seconds (captioned)
Dianne Murphy, The Other, 2020, 3 minutes 1 second (captioned)
Eva Richardson McCrea, Rope, 2022, 14 minutes 15 seconds (captioned)
Wendelien van Oldenborgh, Prologue: Squat/Anti-Squat, 2016, English subtitles, 37 minutes 5 seconds
_
Ben Thorp Brown, Cura
The main protagonist of the film is a tortoise; an ancient animal that embodies Cura, the Roman goddess of care, voiced by American vocalist Joan La Barbara. The setting is Richard and Dion Neutra's VDL Research House II in Los Angeles. Architect Neutra carefully designed his projects to elicit human sensory and emotional responses. (Notes courtesy IFFR)
Dianne Murphy, See What You Want
Focusing on the architecture of class in Dublin city, See What You Want envisions the 'The Lady on the Rock' as a witness to gentrification and to the experiences of people and events shaping the urban landscape over the last thirty years.
Dianne Murphy, The Other
The Other focuses on gentrification and the development sites which are erected in place of working class areas, questioning who they are really being built for and for what purpose. Communities and areas being demolished and "improved" by an undefinable "Other", for the "Other".
Eva George Richardson McCrea, Rope
In Rope, three men dressed in smart casual attire sit around a table in a dilapidated old building. They engage in small talk about holidays and hobbies, have a conversation about Alfred Hitchcock's film, Rope, and discuss various aspects of property development, among other things. The three men eat food from takeaway cartons and drink champagne as they talk.
Alongside improvisational dialogue devised in collaboration with the actors, and the conversation about Rope, which is developed from online reviews, the majority of the other dialogue is constructed from interviews and writings of Daniel Doctoroff, CEO of Sidewalk Labs (Google's "smart cities" start-up); Richard Florida; and Patrik Schumacher of Zaha Hadid Architects.
The location of the shoot is a vacant building owned by a prominent property developer in Frankfurt's Ostend. The food in the film is from a pop-up Jamaican restaurant in the same courtyard as the building where the film was shot. It is unclear what the property developer plans to do with these buildings in the future.
Wendelien van Oldenborgh, Prologue: Squat/Anti-Squat
Made in two parts that mirror each other in form and content, Prologue: Squat/Anti-Squat is a filmic engagement with the structure of difference in repetition evident in its architectural location, Aldo van Eyck's Tripolis building in Amsterdam. The film sheds light on a squatting action in the Biljmer district in 1970s Amsterdam by a group of Dutch Caribbean activists, juxtaposing it with two recent squatting episodes.
_
With thanks to the Arts Council or Ireland, DCC, Arts Council Film, LUX and with thanks to Maeve Connolly.
With very special thanks to AEMI.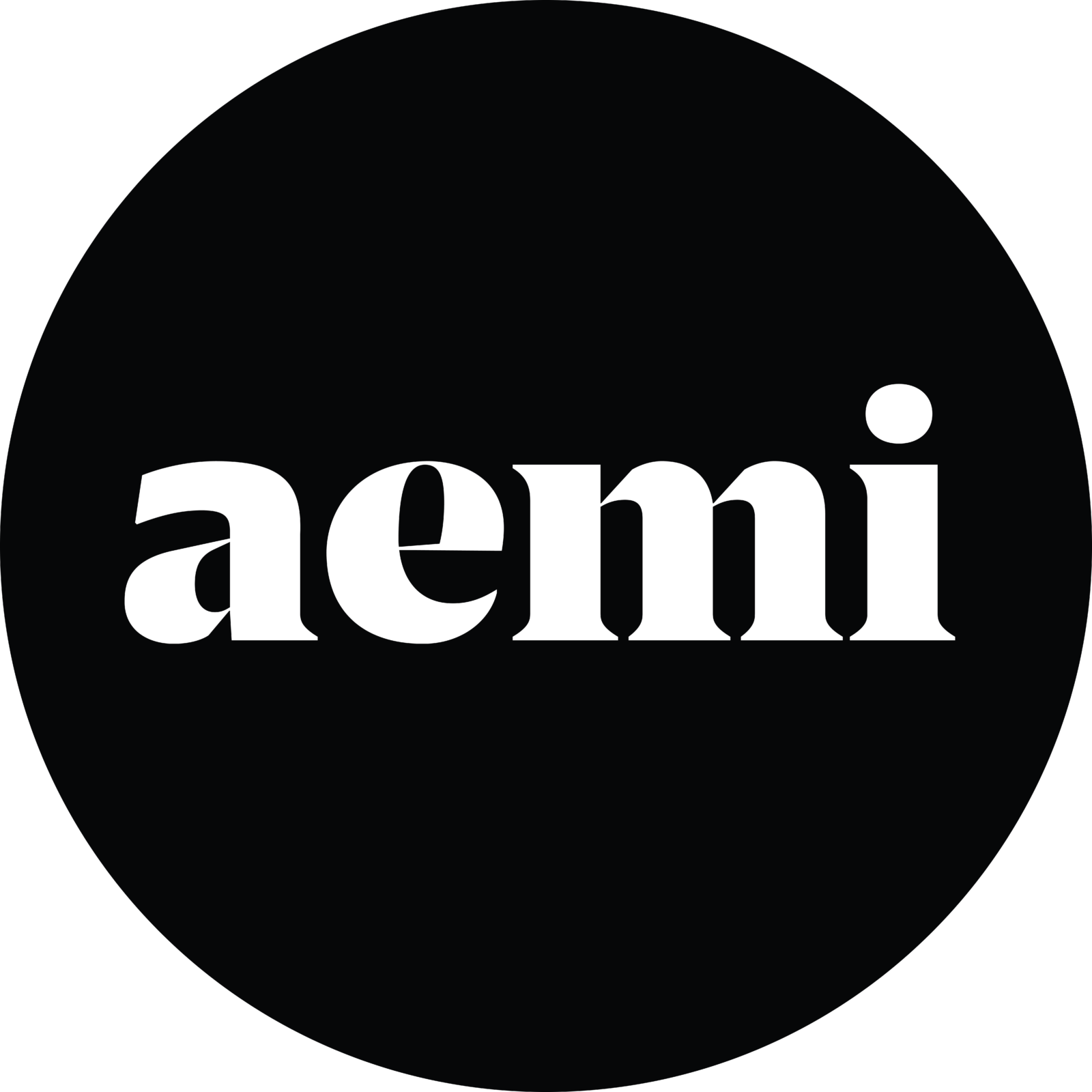 Accessibility
All screenings will be captioned.
You can find the latest information about Project's accessibility here.
Please do not hesitate to contact us at access@projectartscentre.ie or call 01 8819 613.
Credits
Image Credit: Still from Cura (2020) Ben Thorp Brown
Biographies
Ben Thorp Brown's work considers the effects of ongoing economic, environmental, and technological change. Working with video, sculpture, and installation, his projects are often developed in dialogue with specific architectural sites and landscapes, which become settings for a fictive world.
He has presented recent solo museum exhibitions of his work at the Jeu de Paume, CAPC Bordeaux, Museo Amparo, and the St. Louis Art Museum. His work has been featured in significant group exhibitions including Empathy Revisited: Designs for More Than One at the Istanbul Biennial, The Supermarket of Images at the Jeu de Paume, Dreamlands: Immersive Cinema and Art, 1904-2016 at The Whitney Museum, Greater New York 2015 at MoMA PS1, Image Employment at MoMA PS1, In Practice: Chance Motives at SculptureCenter, and in film festivals such as The New York Film Festival and Rotterdam International Film Festival. His work has been reviewed in numerous media such as The New York Times, Art in America, NPR, ArtForum, Hyperallergic, Art Agenda, Mousse Magazine. He has received awards from Creative Capital, the Graham Foundation, the Shifting Foundation, and was an artist in residence at the Chinati Foundation in Marfa, Texas. He attended the Whitney Museum Independent Study Program, and is a graduate of Williams College and the School of the Art Institute of Chicago.
Dianne Murphy seeks to examine the architecture of class in Dublin city, using the term 'architecture' to convey a complex and expansive set of structures that operate beyond a simple, tiered system. Her work considers the treatment of the working class within society. At a time where gentrification is running rampant through the city, so too does the fantasy underpinning proposed sites of 'regeneration'. Promises of perfect communities are virtually rendered, printed and adorned around the ongoing construction of sites such as Cherrywood and Clongriffin. These digital renderings depict idealised communities in an idyllic, sunny setting: a clean urban utopia, free from troubles. But these utopias are ones that can only exist virtually. They are fictional ideals conceived from a want to erase the problems and struggles in real communities.
Eva George Richardson McCrea (1990) | Lives and works in Frankfurt and Dublin. Recent and upcoming exhibitions include Goethe Institute, Dublin (2022); Filmmuseum Frankfurt (2022); The Crypt at St. Lukes (2022) and FONDA, Leipzig (2021) with Nina Nadig; Women and the Machine, VISUAL Carlow, (2021) with Michelle Doyle and Coilin O'Connell; Riddles of the Stones, CCA, Glasgow, UK (2020), Made Ground, Green on Red Gallery, Dublin (2019) with Frank Sweeney. Screenings include Agitation Co-op, Temple Bar Galleries and Studios, Dublin, Ireland (2021); Irish Film Institute, Visual Carlow, 65th Cork International Film Festival, as part of AEMI Signals and Circuits (2020, 2021). She is supported by the Arts Council of Ireland.
Wendelien van Oldenborgh develops works, whereby the cinematic format is used as a methodology for production and as the basic language for various forms of presentation, collaborating with participants in different scenarios, to co-produce the script. Recent solo presentations include: work, work, work (work) at Museum Sztuki in Lodz 2021; tono lengua boca at Fabra i Coats, Barcelona 2020 and CA2M Madrid 2019-20; Cinema Olanda, at the Dutch Pavilion in the 57th Venice Biennial 2017. Van Oldenborgh has exhibited widely including the Chicago Architecture Biennial 2019, bauhaus imaginista, HKW Berlin 2019, Stedelijk Museum Amsterdam 2020 and Sonsbeek20->24, Arnhem 2021.
Van Oldenborgh is a member of the (Dutch) Society for Arts and a recipient of the Dr. A.H. Heineken Prize for Art (2014). A monographic publication, Amateur, was published by Sternberg Press, Berlin; If I Can't Dance, Amsterdam and The Showroom, London in 2016.
Funding
With thanks to the Arts Council or Ireland, DCC, Arts Council Film, LUX and with thanks to Maeve Connolly. With very special thanks to AEMI.
Project Arts Centre is proud to be supported by the Arts Council Ireland and Dublin City Council.