Latest News
Dublin Dance Festival 2016 at Project
Last month Dublin Dance Festival announced a terrific line up for their 2016 programme. We are delighted to be one of the 13 venues taking part in the festival, taking place from the 17 – 28 May. Here is a quick glimpse at what's in store…
Kicking everything off on the 18th May is Fernando Belfiore with AL13FB<3.  All the way from The Netherlands, Belfiore wants to speak to our hearts. In this solo piece his physical encounters with elements and objects explore how the body can transform itself, our environment and our emotions.
From the sacred to the profane, from pop to sci-fi, let AL13FB<3 take you on a psychedelic trip through different frequencies.
Jessica and Me comes from the iconic Pina Bausch Tanztheater Wuppertal soloist Cristiana Morganti. This new solo show is a self-portrait in two voices: her inner self (Cristiana) and her alter-ego (Jessica). She alternates between losing herself in a whirlwind of movement and observing herself with a fierce and unrelenting humour.
This show is a fascinating insight into the life of a star dancer. What makes this performance even more special is that this is Cristiana's first performance out of her native Italy. We are very excited to welcome Cristiana to Project.
Liminal premiered at last years Tiger Fringe Festival winning Liadain Herriot the Best Performer award. Now making a return to DDF, Liminal, reminds us that everyone has a story but this one belongs to a classical girl living in a modern world. A girl, like any other, with feelings, trying to find her way in, out and through the darkness. This show combines a mixture of classical dance to modern electronic beats.
Justine Cooper returns to Project with Folds of the Crane. Inspired by black holes, flick books, and the many sides of the self, a series of characters emerge from the darkness before fading back to black.
One of the must sees of the festival Euripides Laskaridis, a 2016 Pina Bausch Fellow, is a Greek director, choreographer, short filmmaker and performer who grapples with ideas of ridicule and transformation which is evident in the pictures below.
Outrageous and uniquely memorable, Relic will test the limits of your acceptance of the unfamiliar and foreign.
Come spend an evening with acclaimed French company Cie 14:20. Featuring three pieces all combining magic and dance Cie 14:20 seek to manipulate our perception as every gesture becomes intensely poetic.
Dylan Quinn Dance Theatre come to Project with Fulcrum inspired by Samuel Beckett's Catastophe.  Two dancers test the fragile and ever-shifting balance of control and power within relationships exploring the complexity of human dependency.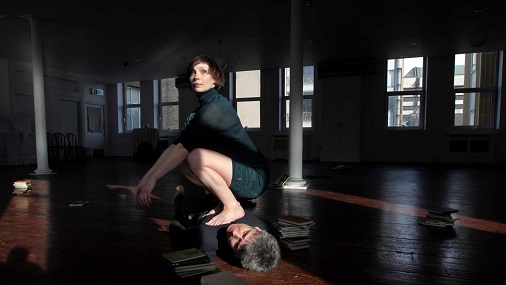 Dance on Film
As part of this years programme we will transform Project into a cinema for two special screenings of dance performances.
An interesting take on a modern classic. South African Dada Masilo combines classic and contemporary South African dance. Re imagining this well known ballet and giving it a modern lens, Masilo manages to create a passionate and explosive piece, tackling serious issues of gender and homophobia in a country ravaged by AIDS.

The iconic American choreographer Alonzo King adds sensuality, fluidity and pure aesthetic pleasure to his virtuoso classical technique in this beautiful choreography. Alonzo will be doing a post show discussion after the screening.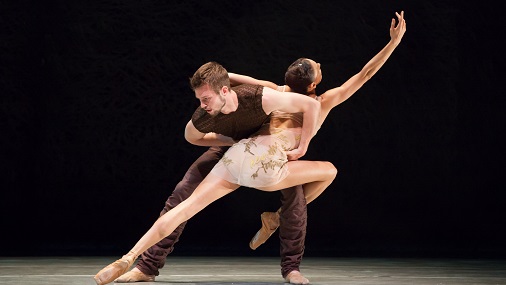 Exhibition
As part of his project, Truffarelli is documenting the site specific series of dance pieces and is presenting his work alongside the performances in April at the GPO, and again at Project Arts Centre during the festival in May.
Dublin Dance Festival runs from the 17 – 28 May. To book tickets for any of the festival click here.