Latest News
Christmas gifts from Project Arts Centre!
Wondering what to get that culture vulture for Christmas? Or maybe you just want to indulge in some retail therapy all your own? Either way, Project Arts Centre has you covered! We have some amazing and unique gift options – check them out below!
Limited Edition Niamh O'Malley prints
Perfect for the art lover in your life! A limited edition set of giclée prints ('Wall' and 'Wisteria') featuring stills from Garden by Niamh O'Malley are available to purchase from Project Arts Centre. The prints are available unframed (€120 each or €220 for both) or framed (€220 each or €420 for both). To purchase, please contact box-office@pac.dev.perpetualdigital.ie or call 01-8819613.
A Tender Thing – What if the star-crossed lovers had lived and loved…?
Why not indulge that special someone with tickets to A Tender Thing – a play that asks, what if those ill-fated young lovers, Romeo and Juliet, had lived and loved? Starring the ever-incredible Olwen Fouéré and Owen Roe, this is one not to be missed – the ideal gift for the 'old romantics' in your life! Find out more here.
Project Arts Centre Gift Vouchers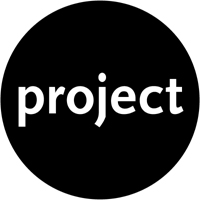 If you just can't decide what to get, why not get them everything?! With a gift voucher for Project Arts Centre, they'll have a world of possibilities to choose from – theatre, dance, music, art and so much more! You choose the amount, they choose the show! For more information, why not give our wonderful box office team a ring on 01-8819613?