Latest News
BLUESCALE by Fortune Lago
We are thrilled to present the first Whip it Up! billboard. An Open Call for artists to take over the Project billboard during the course of Summer 2021, we've welcomed the transformation of the Big Blue Building into a site of dialogue & provocation. Artist Fortune Lago presents BLUESCALE, see it in full outside Project for five weeks – just stop by and look up! 💙
BLUESCALE (Foresight Failure)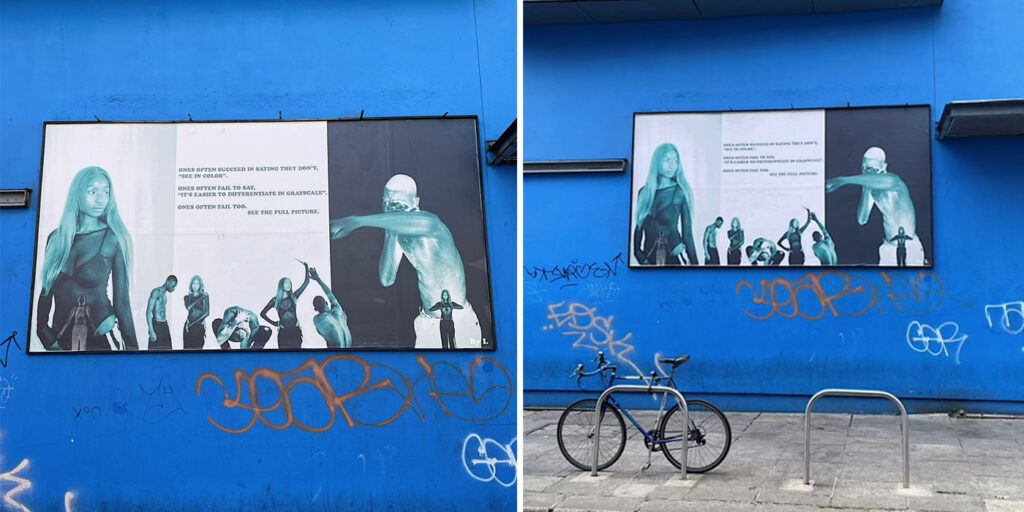 People love to say they don't see in color, those same people also fail to mention that it's much easier to differentiate "color" in Black & White.
In doing so they also fail to ever understand the full spectrum of such a problem.
Even if it's right in front of them, staring them back in the face.
Titled BLUESCALE, in reference to how the skin of those of African descent shimmers during a moonlit night.
Conceptualised, Photographed, Collaged & Written by Fortune Lago
Fortune Lago
Fortune Lago is an Expressionist Artist, Photographer & Poet who uses Emotive Language & Perspective as the main tools to evoke forms of emotion in the observer within the space.