THEATREclub are a young Dublin based theatre collective founded in November 2008. We are Shane Byrne, Doireann Coady and Grace Dyas. We make shows about us and the people and things around us.
We have built a reputation over the past four years for not only our manic ambition but also our consistent ability to deliver both artistically and at the box office. We make good work and people come. We make work about communities and with communities.
As soon as we think of an idea for a show, we think about who should be there and why. We design our audience.
We do this in two ways, we create, stage and make accessible high quality theatre that illuminates and responds to the issues we face today and we curate design and deliver theatre workshop and talks programs with groups of people relevant to the particular show, sometimes these are drug users, their families and their children, sometimes it's young people, sometimes it's youth theatres, unemployed groups, young women's groups or old people's programmes.
Visit THEATREclub website @ www.theatreclub.ie
---
PRODUCTIONS
The Ireland Trilogy
It's Not Over
look-see RUN
The Game
A horse! A horse! My kingdom for a horse! (a famous one)
MOYROSS
ADDICTION (A Public Conversation Event)
HISTORY
Hungry Tender
Twenty Ten
The Family
MAXIMUM JOY (can I lick the crumbs from your table)
Shane Byrne left his SLEEPING BAG in the car again…
HEROIN
THEATREclub STOLE your CLOCK RADIO what the FUCK you gonna do about it?
THE THEATRE MACHINE TURNS YOU ON
Group Therapy For One
ROUGH
---
THEATREclub make their debut on the Abbey Stage this November with The Ireland Trilogy.
The Ireland Trilogy is an ambitious theatre event comprising three performance pieces made by THEATREclub over the past six years. The Family, HEROIN and HISTORY trace an unwritten narrative of Ireland, one that looks at the recent past through the lens of equality. Have we treated all the children of the nation equally?
The Family is a polemic on the contemporary Irish family unit. HEROIN explores the neglected spaces and the social history of heroin in Ireland over the last 55 years.HISTORY is the story of a community who were failed by the state and their fight for housing.
---
It's Not Over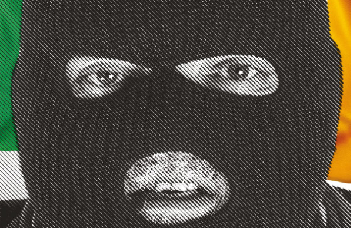 Nora Clitheroe lives in a tenement house with other ordinary people. Their lives are about to be rocked by the Rising. THEATREclub's production of Sean O'Casey's The Plough and the Stars – It's Not Over – will bring back rioting like it's 1926.
'It will take place in a theatre, but it is not a play. It is a campaign. You will watch a re-enactment of the past 50 years of violent political conflict. We are working with former IRA Volunteers. It's four and a half hours long. There'll be a bar and a live band, maybe bingo.'
In a year of revisionism, whitewashing, apologies and double speak; We refuse to commemorate 1916. It's not over. It never started. Let's look at 1966.
---
The Game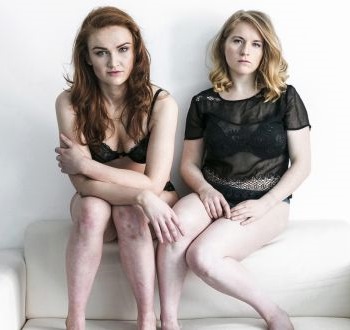 The Game premiered on 7th October in Project Arts Centre part of Dublin Theatre Festival. The Game is a new work by THEATREclub, exploring the act of buying sex and the subculture of prostitution; its rules, its language and its power structures.
'a work that is brave, horrific and urgent'
The Irish Times

The Game is currently on tour at Brisbane Festival 2016.
A horse! A horse! My kingdom for a horse! (a famous one)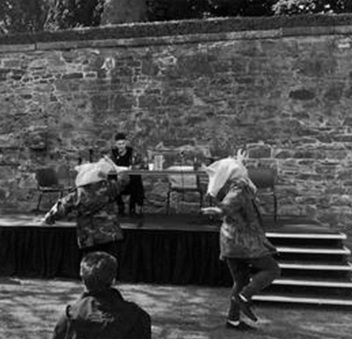 Doireann Coady and Grace Dyas took up residence in IMMA's studios during the Summer Rising Festival. Responding to the resonances of the inherited history of the Royal Hospital Kilmainham, made a durational piece of performance in the Formal Gardens placing the spectator in history in the present tense.
MOYROSS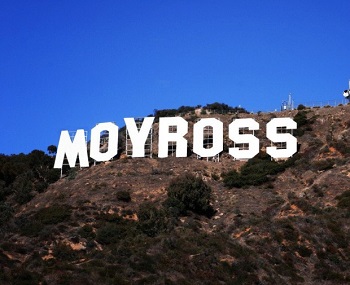 MOYROSS was a collaboration between a Theatreclub and an entire community collaborated to create a show as part of Limerick City Of Culture. The final result saw 70 people from the ages of 7 weeks to 80 years to tell their story.
ADDICTION (A Public Conversation Event)
ADDICTION is festival about addiction, inspired by the people THEATREclub met in Depaul Ireland hostels, to discuss addiction in Ireland today
HISTORY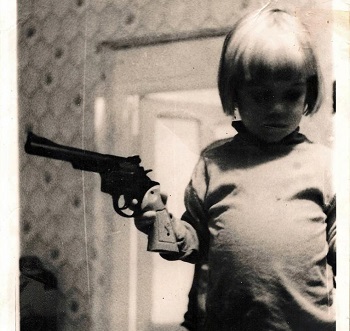 HISTORY is a story about a place. A fourteen acre site in Inchicore called St. Michael's Estate, and a history that spans the housing of imprisoned 1916 revolutionaries to the building of Ireland's first social housing in the 1960s.
Hungry Tender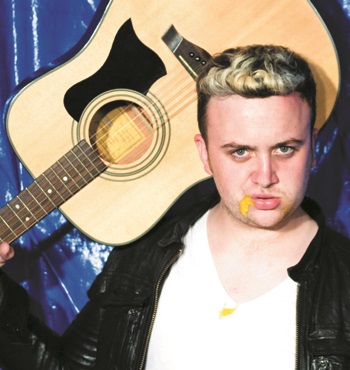 Hungry Tender was a show for anyone who has ever gotten up in the middle of the night to make and devour a mountain of toast, a comeback concert by Shane Byrne about FOOD and ELVIS PRESLEY: The King.
Twenty Ten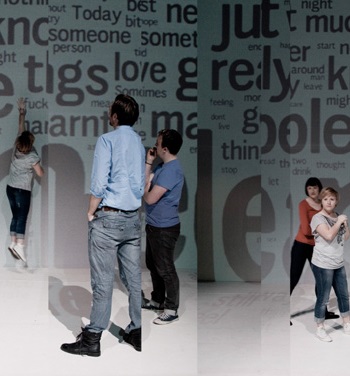 In 2010, THEATREclub sent out an e-mail everyday asking participants 'What did you learn today?' and they collected all the responses and made a show out of them.
The Family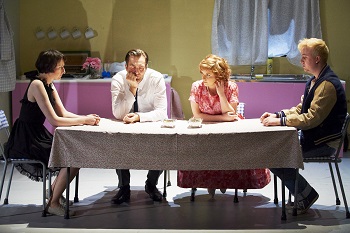 In The Family THEATREclub tear up 'An Teachlaigh',  taking a fresh look at the contemporary and the traditional Irish Family.
MAXIMUM JOY (can I lick the crumbs from your table)