Latest News
Artist in Residence – Hilary O'Shaughnessy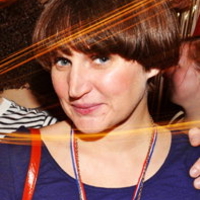 We are delighted to welcome Hilary O'Shaughnessy as Artist in Residence at Project Arts Centre in partnership with Dublin City Council.
Over the next twelve months, Hilary will focus on creating opportunities for collaboration with other artists, developing and testing new work, and engaging with audiences in her uniquely playful and innovative ways.
Cian O'Brien, Artistic Director, said: "I am thrilled to welcome Hilary to Project Arts Centre for the next year, in partnership with Dublin City Council. I am really excited about the potential of this work to engage the citizens of Dublin with play, performance and technology. Hilary is an artist whose work I have long admired and I am looking forward to working with her over the coming year to interact with audiences in a new way and to realise her ambitions."
To find out more about Hilary's past and upcoming work, make sure to check out her blog:
https://blog-makeanddo.tumblr.com/
Welcome aboard, Hilary!