Latest News
Project is delighted to present our Annual Report for 2020. A year like no other, we were stopped in our tracks but still managed to bring the work of amazing, brave artists to our audiences across the globe. We are proud of the brilliant work we presented in the house and online, and look forward to the new commissions we made coming to our galleries and stages across 2021/22.
We have used the forced pause of 2020 to think about the future of Project, and look forward to sharing a new vision for our organisation with you later in 2021.
We want to thank all our funders, donors, Members, Board, staff, artists, audiences and friends. Your support has kept the light at the end of the tunnel.
Cian O'Brien
Artistic Director, Project Arts Centre
Click HERE or on the image below to access the Project Arts Centre Annual Report 2020.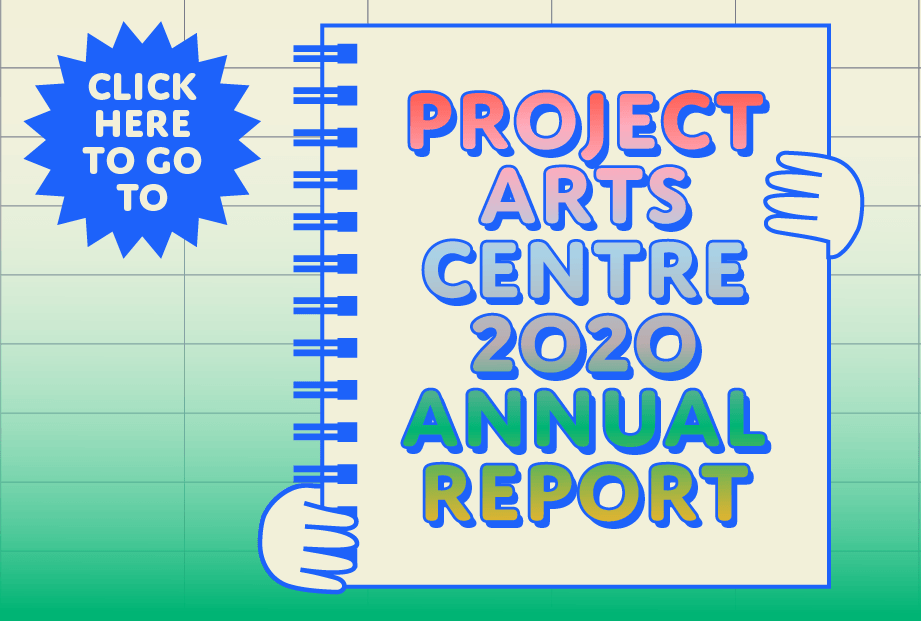 The Annual Report 2020 is designed by Bureau Bonanaza.