As part of Project 50, Project Arts Centre presents
Free admission Mon – Sat from 11am
Opening Reception: Thu 10 Nov 6pm – 8pm All welcome!
The Wild is a celebration of the networks and communities, friends and co-conspirators, memories and visions of Project Arts Centre by the creatives and artists at the heart of our organisation.
It is a collaborative group show that will change, evolve and develop over time, as practices and art forms collide, collaborate, push and pull together and apart. Experiences and artworks will accumulate, and the show will shape-shift, grow and shrink at will.
The Wild's varied, cumulative and unpredictable form alludes to the Anthropocenic idea of 'the wild' as something that resides within us, that we are a part of, within the earth system, as opposed to something that happens outside the human experience of the world, the great wilderness out there beyond us.
A chaotic and episodic happening, The Wild has work bursting in and out of the gallery space, with ritualistic performances and short-term residencies regularly punctuating the exhibition. The physical shape of the show also changes over the course of its duration.
Featuring the work of no less than 15 artists, The Wild brings together visual artists, theatre makers, dramaturges, musicians, writers, filmmakers, playwrights, dancers, broadcasters and lighting designers, creating temporary collaborations between individual practices and art forms, showcasing the depth and breadth of Project's relationship with the creative community over the last 50 years.
The Wild features the work of Eleanor Duffin, Dylan Coburn Gray, Megan Kennedy, Dan Colley, Sarah Jane Shiels, Seamus Nolan, Liv O'Donoghue, Barbara Knezevic, Oisín Byrne, Oonagh Kearney, Kate Heffernan, Sarah Pierce & Vaari Claffey, Caoimhín O'Raghallaigh, Dylan Haskins and Bisi Adigun.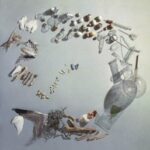 Megan Kennedy
Tasting Blue
A durational performance installation exploring death and the voyeur
Read more…



Eleanor Duffin
The Bird with the Human Tongue
An investigation of the metaphysical relationship we have with clay
Read more…



Seamus Nolan
Aspiration, Demands, Action
A slogan writing and acrobatic workshop with poet Dave Lordan and acrobat Henrik Gard
Read more…



Liv O'Donoghue
TEN:Reworked
A study in pure movement, distilled from ten independent sections and developed into a duet
Read more…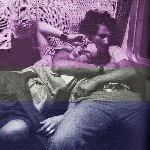 Oisín Byrne, Vaari Claffey and Sarah Pierce
Appropriate Contact
Readings, actions and non-acting which touch on the past, present and future of Project Arts Centre
Read more…


Check back here to our website and follow our social media for more details on events and happenings as they occur!
Join in the conversation:
#Project50
#TheWild
Acting Curator: Deborah Madden
Concept: Tessa Giblin
Photographer: Ros Kavanagh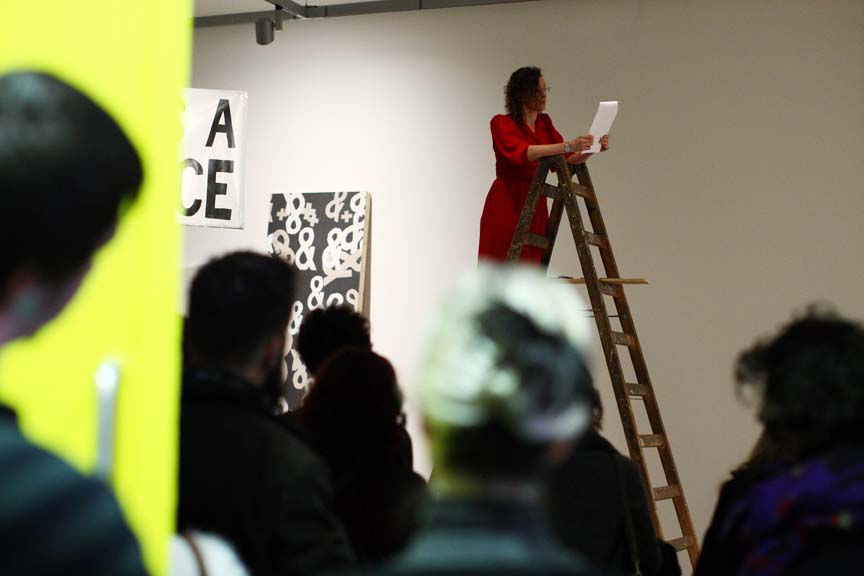 Opening Reception
Click here for more pics from our exhibition opening reception by photographer Senija Topcic

The Wild is presented as part of Project 50, a season of work celebrating 50 years of Project Arts Centre