As part of Project 50, John Scott Dance presents
A double bill of dance work by John Scott and Merce Cunningham
Precious Metal
Throughout human history precious metals like gold, silver and platinum have inspired, bewitched, hypnotised and for centuries alchemists have striven to transform base metals into gold. However is this what we really need, really want? What is it we really aspire to and what is truly important to us?
Featuring an international team of technically brilliant, culturally diverse dancers and artists, John Scott combines passion and virtuosity, humour and heartbreak. Using choral texts from Sophocles' Antigone, expect wild jumps into space, wonderful rhythms and movements driven by speed and strength, all delivered with poignancy and eloquence.
Choreography by John Scott
Design by Eric Wurtz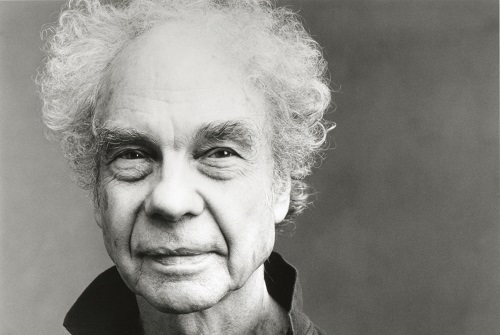 Night Wandering
Choreographed by Merce Cunningham, Night Wandering is a duet reminiscent of snowy landscapes, described by Walter Sorrel as "a tender lullaby of love".
In keeping with the piece's Nordic theme, the music by Bo Nilsson is characterised by bursts of activity followed by moments of silence, evoking the feeling of travelling through the spacious, and seemingly endless Northern night.
Presented by John Scott Dance by arrangement with Merce Cunningham Trust
Choreography by Merce Cunningham
Reset by Jean Freebury (Merce Cunningham Trust)
Music by Bo Nilsson
Costumes by Robert Rauschenberg
Danced by Julie Cunningham and Kevin Coquelard (6 – 7 Dec); Cheryl Therrien and Cedric Andrieux (8 – 10 Dec)
Image by Annie Leibovitz

Join the conversation
#Project50
#PreciousMetalDance
#NightWandering
Running time: 70 min
Night Wandering will be danced first, followed by Precious Metal
Bringing a group?
Discounted rates are available for groups of 8 people or more. To find out how much you could save, contact our box office team on 01 8819613 or
box-office@projectartscentre.ie
Precious Metal and Night Wandering are presented as part of Project 50, a season of work celebrating 50 years of Project Arts Centre.